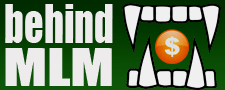 Google in their infinite wisdom have decided to disable the email subscription service BehindMLM uses.
This shouldn't be a problem. Just copy and paste the list over to a new service, right?
Yeah not so much.
The simplest changeover is to use JetPack's native subscription service. JetPack is owned by Automattic, maintainers of WordPress (the publishing platform BehindMLM uses).
The hitch is that while I can export our email subscriber list, I can't port it into JetPack.
This is a privacy feature from JetPack. The good news is if you want to continue receiving BehindMLM subscriber emails, all you have to do is manually confirm below.
I've also updated the "email RSS" menu header at the top of the page with "subscribe". This now takes you to a page with a subscription form.
I've also enabled a checkbox to subscribe when you leave a comment. Will confirm that's working after I've published this.
I'll leave this post stickied for a week so in case I've missed the last day email sub deadline, visitors wondering why they aren't receiving emails anymore will get a quick answer.
Apologies at the timeliness of this update. I had meant to do this earlier today but then time-sensitive content took precedent.
For readers who aren't subscribed for updates, this isn't "collect your email for marketing" nonsense.
I can see who's subscribed but BehindMLM doesn't use the list for anything other than daily updates. We have readers who have been subscribed for 10+ years, they can attest to having never received a single promotional email.
The email subscription feature isn't for marketing. You get exactly what you signed up for and that's it.
To our email subscribers, thanks for keeping up to date with BehindMLM. Your support is appreciated.
Any questions/problems/suggestions, ask in the comments below.
Enter your email below to subscribe to BehindMLM (daily updates)