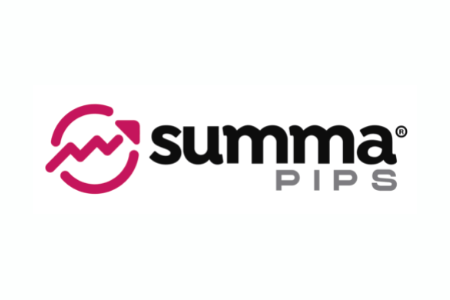 Beware! Summa Pips is an offshore broker! Your investment may be at risk.
RECOMMENDED FOREX BROKERS
Don't put all your eggs in one basket. Open trading accounts with at least two brokers.
Summa Pips is a type of broker that will immediately find its place on the list of scam suspects. It's registered offshore, pretends to be 100% secure but reveals too little information about itself. It also claims to be an award winner and one of the most innovative financial companies in the world, but you can barely find anything about it online. It's a scam, and we'll prove it in the full Summa Pips review.
Summa Pips REGULATION AND SAFETY OF FUNDS
Summa Pips is a brand of DMF Markets Ltd, a company allegedly incorporated in St. Vincent and the Grenadines. Well, the Caribbean island is a shady tax haven, so it's challenging even to confirm there is such a business in existence. Moreover, the local regulator SVGFSA doesn't even license or in any way control the brokers registered there, so Summa Pips can be quickly dismissed as unreliable and a suspected scam.
And we are correct with our assumptions. The Spanish financial authority CNMV issued a warning against Summa Pips, exposing it as a scam scheme, so your funds will be in danger if you deposit with it.
As this is a fraud, you'd better consider the EU brokers and British brokers topping both lists. We recommend those because the Europeans offer high-grade security and protection guaranteed by deposit insurance funds created to reimburse clients in case of insolvency or fraud. Thus, CySEC brokers' traders can claim up to 20 000 EUR in compensation, while the British guarantees are up to 85 000 GBP per person. So if you are eligible to open an account with European FX companies, you can safely go for it.
Summa Pips TRADING SOFTWARE
Summa Pips offers all MetaTrader5 distributions- Desktop, Web and Mobile. It is by far a leading platform, and the EUR/USD spread is excellent- 0.4 pips most of the time. Still, the broker is a confirmed scam, so you shouldn't even think about opening an account. The FX market is overcrowded with regulated companies offering affordable spreads of 1 pip and below, so make sure to stay away from Summa Pips.
That said, the high-rated MetaTrader4 brokers and MetaTrader5 brokers on both lists are safe and deliver upper-class software with excellent trading conditions. The MT distributions are packed with sophisticated tools such as Expert Advisors, many complex indicators, sophisticated charting tools and a marketplace featuring more than 10 000 apps. MT is definitely the best choice for traders.
The leverage offered by Summa Pips remained unknown. The broker not only doesn't mention anything about it but indeed makes it impossible even to understand what the level is. Such a flaw certainly proves that Summa Pips is a scam scheme because leverage is utterly risky, and traders should always be in control of it.
In fact, leverage is so dangerous that many respected authorities do regulate it to help traders reduce losses due to misuse. For example, EU, British and Australian brokers' clients are limited to 1:30, while Canadian brokers and US brokers can't provide more than 1:50. In addition, most of the high-leverage FX companies are unlicensed, and we urge traders to be careful when it comes to leverage.
Summa Pips DEPOSIT/WITHDRAW METHODS AND FEES
The minimum deposit with Summa Pips is €500, a requirement more than 5 times higher than the regulated brokers' standards- $100 on average. The funding methods we encountered are PAY$PAN, Come&Pay and Bitcoin. Well, we know nothing about the first two, for those are highly unpopular and very suspicious indeed. After all, Summa Pips is a proven scam, so you shouldn't deposit a dollar with it.
Still, while talking about funding, we can offer our lists with Skrill brokers, Neteller brokers, FasaPay brokers, Sofort brokers, and Bitcoin brokers if you have a preferred choice. The companies on top of both lists are adequately regulated, and you won't face scammers.
Neither minimum withdrawal amount nor fees are stipulated, but we know that the broker process the requests at a snail's pace. The typical processing time is within 5-7 days (which is indeed a lifetime), but the actual transfer can take up to 45 days, which is laughable. Anyway, Summa Pips is a scam, so no withdrawals should be expected at all.
There is no information about dormant accounts and inactivity fees, which is indeed an essential matter. Each broker has to explicitly define their inactivity policy, so the absence of such information is a good reason alone to steer clear of Summa Pips.
There are trading incentives available, and we encountered a clause we've rarely seen before. According to the Terms, if the client's balance is less than or equal to the total amount of bonuses granted, the account will remain in a locked status for an indefinite period of time until the client matches the bonus amount provided and thus continue to use the account. In other words, you can actually lose more than the sum deposited, and Summa Pips will wait for you to deposit again, which is indeed something the European brokers do not allow. In Europe, the regulated companies are bound by law to provide negative balance protection, and if things go wrong, they have to top-up the account and bring the sum in your account back to zero for free. Yet another good reason to trade with regulated brokers only.
Overall, Summa Pips is an exposed scam, so you should avoid it.
HOW DOES THE SCAM WORK
The Forex scam is a popular type of fraud that's rather distinctive because it's a process. In the typical scenario, the victim clicked on an ad, then received a phone call, and at some point got convinced to deposit money. To make people accept fraudulent offers, scammers would present deals that sound too good to be true, bonuses, get-rich-quick schemes, and so on. Their imagination is rich and would invent as many stories to get the craved deposits.
Unfortunately, the initial deposit is not the end but the beginning. Gradually, scammers would manipulate victims and would urge them to invest repeatedly. For example, con artists may not allow people to trade themselves but would pretend to manage the trading accounts. Forged results would show victims massive profits, and scammers would ask for more money, promising to secure more gains.
However, the problem starts when people ask for withdrawals. Scammers would make excuses to refuse withdrawals and even require additional deposits to let people take their money out. Those criminals won't stop asking for funds, no matter what. In the worst case, the victim would believe in the scammers' falsehood and deposit again and again. However, sooner or later, the scam would become evident, the fraudsters would cut the communication and eventually disappear. They would drop the website, create a new one and carry on with their criminal business untouched, while people would be left with losses almost impossible to recover.
WHAT TO DO WHEN SCAMMED
Unfortunately, no one is immune to scam. If this unfortunately happens, the first thing to do is to protect yourself from further risk. Contact your bank and explain what happened so that they can give you instructions and help, if possible, recover your money.
Report what happened to you, file a complaint, contact the financial regulator, contact other government institutions related to trading and investing, call the police if you feel necessary. Seek help actively!
Remember, it's crucial not to rush to recover funds because many scam chargeback agencies and individuals are trying to double scam the victims. They ask for upfront payment, take the money but won't do anything to help you!
Share online your experience; it's important to protect others, as well. Be responsible!
Rich Snippet Data
Reviewer
TheForexReview
Review Date
2021-06-15
Reviewed Broker
Summa Pips
Broker Rating