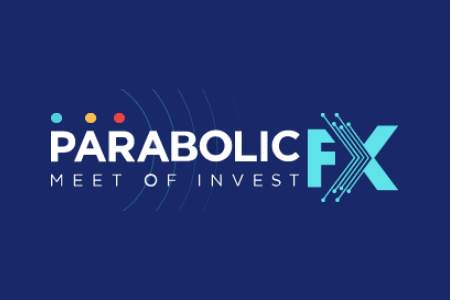 Beware! ParabolicFX is an offshore broker! Your investment may be at risk.
RECOMMENDED FOREX BROKERS
Don't put all your eggs in one basket. Open trading accounts with at least two brokers.
We are reviewing ParabolicFX, a broker falsely claiming to be ASIC regulated and an official partner of a French football team. This is a scam scheme, and you'd better read this review and keep your money safe.
ParabolicFX REGULATION AND SAFETY OF FUNDS
ParabolicFX is presenting an address in the UK, but at the same time, inconsistently claims to be ASIC regulated in Australia. They also display a license, but a fraudulent one because it belongs to a company, not in any way associated with ParabolicFX. The broker is simply a clone firm abusing the credentials of authentic businesses, which is a major red flag. This is a scam scheme, so your funds will be in danger if you deposit.
Avoid it, and consider the high-rated EU brokers and British brokers on both lists if you are interested in trading and investments. The European companies are suitably regulated, but most importantly, covered by deposit insurance funds protecting traders and investors' money. For example, CySEC brokers' clients can claim up to 20 000 EUR in case of bankruptcy, while the British guarantees are even up to 85 000 GBP. CySEC (Cyprus) and FCA (Britain) licenses are trustworthy, and you should keep this in mind while looking for trading opportunities.
ParabolicFX TRADING SOFTWARE
ParabolicFX delivers MetaTrader5, which is high-class trading software. The EUR/USD spread is excellent- 0.5 pips, which generally makes trading affordable, but not in this case. ParabolicFX is a dirty clone firm and a scam, so you shouldn't even think about opening an account there.
Instead, you'd better consider the high-rated MetaTrader4 brokers and MetaTrader5 brokers by following the links provided. MetaTrader distributions are market-leading platforms featuring advanced tools such as Expert advisors, many indicators, and excellent charting. The software also includes a marketplace with more than 10 000 apps and third-party developed solutions.
The leverage can be as high as 1:888, an overly risky ratio that no one should deploy, notwithstanding their experience. Moreover, the offer itself raises a red flag because such a level was already prohibited both in the UK and Australia, which once again proves that ParabolicFX is unregulated and a scam.
In fact, leverage is so dangerous that most financial authorities even regulate it and EU, British and Australian brokers have to limit retail clients to 1:30 for FX majors, while Canadian brokers and US brokers to 1:50. Swiss brokers are safe but not leverage restricted, so experienced and risk-tolerant traders eligible to open an account in Switzerland can safely go for it. The rest of the high-leverage companies are poorly regulated and very likely a scam, so you need to be careful.
ParabolicFX DEPOSIT/WITHDRAW METHODS AND FEES
The minimum deposit with ParabolicFX is $100, which is generally in line with the industry standards. As the broker is a scam, however, you should consider other options by following the links provided throughout the review. The funding methods are purportedly Debit/Credit cards, Wire Transfers and cryptocurrencies, but the broker favours the latter one because it offers bonuses for USDT and Bitcoin deposits. Well, we need to note that cryptocurrency direct deposits are anonymous and final, so traders don't have the chance to get a refund. On the other end, issuers like Visa and MasterCard grant chargeback rights, so clients can dispute bank card transactions and eventually claim their money back for up to 540 days.
Anyway, while talking about deposits, see our lists with Skrill brokers, Neteller brokers, FasaPay brokers, Sofort brokers, and Bitcoin brokers if you have a preferred e-wallet or a trusted payment system. The high-rated companies are well-regulated, and you won't face scammers, so you can safely open accounts.
Information about withdrawals and transaction fees is not available because the broker's links to the legal documents are broken. In fact, after such a failure, we can't even confirm that ParabolicFX has legal documentation at all. That's another red flag we need to note, and you should make no mistake- ParabolicFX is fraudulent.
ParabolicFX offers a 40% Bitcoin bonus, a 15% Reference bonus, a 35% Account transfer bonus and a 30% Investment bonus, but the broker fails to share further details about the campaign.
Overall, ParabolicFX is a dirty clone and a scam scheme we exposed, so you have to steer clear of it.
HOW DOES THE SCAM WORK
Swindling brokers and fraudulent websites appear literally every day. Still, most of the new schemes represent a modification of common fraud that's not typical for the local markets but similar from country to country.
Nowadays, scammers are overcrowding the Internet and social media. The offers scammers make look legit and present exciting opportunities to invest money in the Forex market. Traders would get reassured that the people behind the broker have an excellent track record, who can secure high returns, seamless trading and guaranteed profits. The scammers intentionally make people believe Forex trading is risk-free, but actually, the opposite is true.
In the usual scenario, scammers just steal the money and won't send a dollar back. Sooner or later, clients would ask for a withdrawal, but the con artists would delay or downright refuse transactions. If traders persist, scammers would find excuses to deny and would even ask for more money or directly cut the communication. Whatever the case, traders are going to lose some or all of the capital invested. At the end, when fraud becomes evident, the scammers would simply rebrand and start afresh, creating a new scheme under a different name.
WHAT TO DO WHEN SCAMMED
Unfortunately, no one is immune to scam. If you get scammed, the first thing you need to do is to evade further risks. Deactivate your bank card immediately, contact the bank and ask for advice.
Report what happened, file a complaint, contact the financial regulator, contact other government institutions related to trading and investing, call the police if you feel necessary. Seek help actively!
Remember, it's crucial not to rush blindly to recover funds because many scam chargeback agencies and individuals are trying to double scam the victims. They ask for upfront payment, take the money but won't do anything to help you!
Share online your experience; it's important to protect others, as well. Be responsible
Rich Snippet Data
Reviewer
TheForexReview
Review Date
2021-06-18
Reviewed Broker
ParabolicFX
Broker Rating