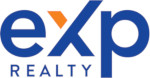 Exp Realty operates in the real-estate MLM niche. The company described itself as "the first cloud-based brokerage".
Heading up Exp Realty is founder and CEO Glenn Sanford.
Sanford's LinkedIn profile ties him to a number of real-estate and ecommerce ventures.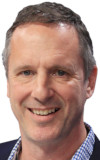 In addition to Exp Realty, Sanford (right) is Chief Strategy Officer of VirBela and CEO of eXp World Holdings.
VirBela has a platform they claim helps "move businesses forward while minimizing travel and person-to-person contact."
Exp World Holdings claims it "develop(s) next generation Cloud-based organizations".
Outside of Exp Realty, Glenn Sanford doesn't appear to have any MLM experience.
Exp Realty's Products
Exp Realty affiliates sell listed properties to clients.
A searchable property catalog with current stock is provided on Exp Realty's website.
Exp Realty's Compensation Plan
Exp Realty affiliates share an 80%/20% split with the company on commissions earned.
That is if you make $10,000 selling a property, you make $8000 and Exp Realty takes $2000.
This continues until $16,000 has been paid to Exp Realty over the course of a year.
If this $16,000 cap is reached, from that point on an affiliate keeps 100% of generated commissions for the rest of the year.
Exp Realty's compensation material suggests an additional $250 "transaction fee" is deducted from earned commissions.
This caps out at $5000, after which the transaction commission is lowered to $75 for the rest of the year.
Transaction fees come out of an affiliate's earned commissions, regardless of whether they've hit the $16,000 annual cap.
The money Exp Realty takes funds the MLM side of the compensation plan.
Residual Commissions
Exp Realty pays residual commissions via a unilevel compensation structure.
A unilevel compensation structure places an affiliate at the top of a unilevel team, with every personally recruited affiliate placed directly under them (level 1):

If any level 1 affiliates recruit new affiliates, they are placed on level 2 of the original affiliate's unilevel team.
If any level 2 affiliates recruit new affiliates, they are placed on level 3 and so on and so forth down a theoretical infinite number of levels.
Exp Realty caps payable unilevel team levels at seven:
level 1 (personally recruited affiliates) – 3.5%
level 2 – 4% (must recruit and maintain at least five qualified affiliates)
level 3 – 2.5%% (must recruit and maintain at least ten qualified affiliates)
level 4 – 1.5% (must recruit and maintain at least fifteen affiliates)
level 5 – 1% (must recruit and maintain at least twenty affiliates)
level 6 – 2.5% (must recruit and maintain at least twenty-five affiliates)
level 7 – 5% (must recruit and maintain at least forty affiliates)
Note that for recruited affiliates to count towards the above qualification criteria, they must have made a sale within the last six months.
If this qualification criteria is not met, residual commissions are paid as follows:
level 1 – 3.5%
level 2 – 0.2%
level 3 – 0.1%
level 4 – 0.1%
level 5 – 0.1%
level 6 – 0.5%
level 7 – 0.5%
The other caveat is that residual commissions are paid up until an affiliate has shared $16,000 with Exp Realty annually (from the 20% share).
Joining Exp Realty
Exp Realty affiliate membership is $149 and then $85 a month.
In addition to a $250 transaction fee charged on every commission earned, Exp Realty also charges:
a $25 broker review fee and
a $40 risk management fee (capped at $500 annually)
These fees are charged "per transaction", which appears to be code for every commission earned (sale made = transaction).
Conclusion
Exp Realty seems pretty straight forward. You sell properties, you earn a commission.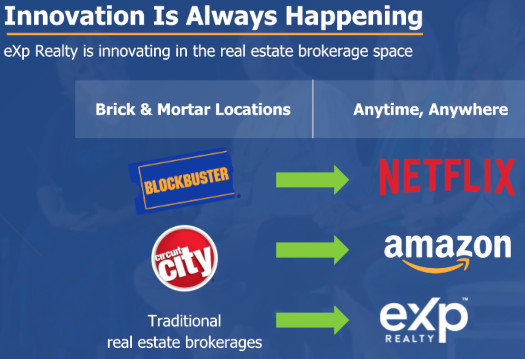 Exp Realty takes some of that commission, keeps a percentage and funnels the rest into an MLM compensation plan.
I don't think anyone is stocking up their garages with properties to qualify for commissions, so the majority of sales are practically guaranteed to be to retail buyers.
Two irks I have with Exp Realty's compensation plan are fees and the recruitment requirements.
It's pretty pie in the sky to expect Exp Realty affiliates to each recruit five affiliates, who've each made a sale in the last six months, just to qualify for second level unilevel team commissions.
No official figures are provided but I'd wager the majority of fee-paying Exp Realty affiliates haven't met this criteria.
As for forty on the upper end, I get this is technically the highest commission tier but still. Recruiting forty affiliates who maintain a sale every six months seems like a tall ask.
Why not make this a group effort instead of pegging it to personal recruitment?
You're basically gate keeping full commissions from the majority of Exp Realty affiliates, as statistically hardly anyone is going to reach forty qualified personal recruits.
Moving on to fees, there's three fees charged "per transaction". A $250 transaction fee, $25 broker review fee and $40 risk management fee.
Who are these fees paid to? If it's Exp Realty, that's just greedy. Do better.
Only briefly mentioned in Exp Realty's compensation material is their equity plan.
I feel like this should be better clarified. From my understanding Exp Realty affiliates can opt to receive 5% of their 80% commission split as Exp Worldwide stock, at a 10% discount of whatever the stock is selling for.
Are these shares being sold by the company? And what about the "sustainable equity plan". Is that on top of the 5% or part of it?
There's nothing further about the ICON Agent Award in Exp Realty's compensation documentation.
"Cultural goals" sounds like a potential red flag to me. I'd love to clarify but for some reason that information is withheld from consumers (a potential violation of the Securities and Exchange and FTC Acts).
Exp Realty is listed on NASDAQ as EXPI. You can look up the stock code to get current pricing.
As with any real-estate MLM opportunity, first and foremost you have to have a serious think about selling property. These aren't nutritional shakes.
Do your research and compare Exp Realty's commission rates and structure with other options. The company has been around for over a decade so on some level I'm assuming they're competitive.
Property listings are available on Exp Realty's website for consumers. Use that tool to check out what's available in your area.
Exp Realty also promises to provide access to both live and archived training, so you're not entirely on your own after paying fees.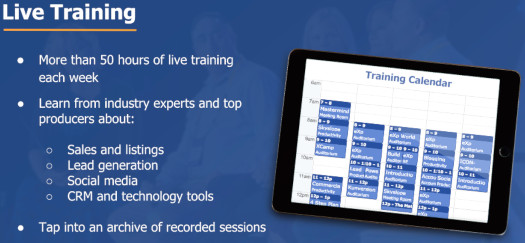 If I was considering Exp Realty I'd probably ditch team building for the first six months and set a property sale goal.
If I didn't meet that sale goal I'd accept Exp Realty isn't for me and move on. Total cost outlay would be $574, which isn't too bad.
If you find selling properties is a good fit for you, then and only then focus on building a team. Good luck!