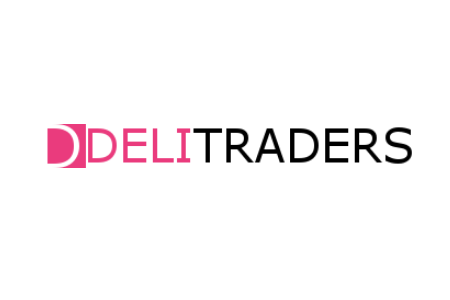 Beware! DeliTraders is an offshore broker! Your investment may be at risk.
RECOMMENDED FOREX BROKERS
Don't put all your eggs in one basket. Open trading accounts with at least two brokers.
We find it both impressive and at the same time worrying just how much illegal brokers have evolved over the last several years. Take DeliTraders for example. Its interface and website design are impeccable, but its overall status is 100% illegitimate. However, one cannot know this unless one is told of it or discovers it for him/her self. The way these brokers are able to conceal their scammer identity is what bother us, and DeliTraders is just one example out of hundreds of past and future brokers. Granted, not every unlicensed broker puts this amount of effort. The following review deconstructs DeliTraders.
The account creation process was unique, in that we had not seen it anywhere else. Once we registered, the broker directly put is in front of a web-based MT4. However, we had no way to enter the MT4, because the broker did not give us log in credential. This definitely had something to do with the fact that our account was never approved; probably DeliTraders saw us as unworthy, as in non-depositors, and decided not to let us is.
Opening a demo account with the MT4 would be to access the web trader with the MetaQuotes' own servers. Thus all the trading details on these servers would not represent the ones provided by DeliTraders. And so, we are left with no other option but to rely on the website for all the trading details. Just remember to be skeptical.
The average EUR/USD spread is around 1.2 pips, while the available trading instruments are forex currency pairs, energies, metals, indices, futures, and shares. The leverage is capped at 1:200.
The website of the company is available in English, Spanish, and German.
DELITRADERS REGULATION AND SAFETY OF FUNDS
There is little to work with here specifically.
One might notice on the top left corner of the site a sign telling us that the broker is regulated by the IFMRC, or the International Financial Market Regulation Center. This is not the first time that we encounter this mysterious regulator. Previous scammer brokers have been "regulated" by this agency, to no end result. A license from the IFMRC is as useless as not having a regulation. As far as we're concerned, this agency is a fake regulator, probably owned by a a number of scammer individuals.
Moreover, none of the links to any of the legal documents work! Thus the company has no legal docs, and thus there is not tie between the user and the broker, opening the user for all sorts of dangerous from the broker's side.
There is no denying that the broker is completely UNLICENSED, and a risk to all investors. All things revealed point towards this broker being illegitimate.
Better to invest in an FCA or CySEC regulated broker than throwing it to a scammer/unlicensed broker that will spend it on its own indulgences. Unregulated brokers will not return your funds, and users of these companies will face other issues! That is why we always say to readers that they should always check and double-check for a legitimate license. The FCA or CySEC are preferable regulations, but there are dozens of other equally capable regulators. Check our list for all of them. Crucially, though some FX watchdogs offer compensation schemes that apply to users of brokers that cannot deliver their financial duties. For example, CySEC guarantees up to €20 000 per person, while the FCA guarantees up to £85 000.
DELITRADERS TRADING SOFTWARE
The main trading platform is an MT4. There is nothing we can say about it that has not been said before.
There is also a fully fledged desktop MT4 available! However, the presence of these platforms are not enough to redeem the broker.
DELITRADERS DEPOSIT/WITHDRAW METHODS AND FEES
For some reason, the depositing button in the user area was unresponsive, i.e there is no way to deposit. We may not be able to do so because our account was not verified. The minimum deposit is €250, and there are no payment methods revealed anywhere.
The withdrawal area discloses that the only payment method is a bank transfer, which suggests that the payment options for deposit making is also limited to a bank transfer.
There is nothing on the website to give away any payment information. We find no fees details, which is worrying!
Overall, DeliTraders is not worth the risk. Despite its looks, the broker is unregulated and probably a well crafted scam! Do not invest here!
How does the scam work?
The crucial moment for scammers happens when a random user decides to click on an ad that promises high profit, luxury goods, a care-free lifestyle, or any other too-goo-to-bee-true prospect.
Said user will be redirected either to the scammer investments site directly or to an intermediary site. There, she will be asked for her phone number and email address, through which the broker's representatives will contact her. The goal is for the user to deposit the initial deposit.
Once this happens, in come the expert scammers, whose job is to keep the user as invested in the scam as possible, by initiating further deposits and, if possible, extracting sensitive ID documents.
At some point, the user will want to see results. She might see a couple of impressive profit sessions, but these are devices to keep her invested. The crucial part arrives when the client want's to actually withdraw this money.
At this time, the broker will delay the request, block the account, stop calling the user, shit down the website, or do whatever it can so as to keep the user's money for itself!
What to do if scammed?
Filling for a chargeback with your credit or debit card is crucial. That is if you have invested by means of a credit card. The good news is that MasterCard and VISA have a chargeback period of 540 days.
Bank deposits are harder to recuperate, but not impossible. Your best bet is to contact the bank and see with the institution itself if it can somehow get the money back. It's crucial to always change your bank details – user name and password – if you have been defrauded by means of a wire transfer.
Last are deposits made by some kind of crypto method. These are untraceable, and therefore impossible to retrieve. That is why users should never invest by means of any digital currency.
The last line is the recovery agent or agencies. These promise to retrieve all the lost funds, using questionable techniques. Do not trust these for they will take a commission from you and leave you at an even bigger loss!
Rich Snippet Data
Reviewer
TheForexReview
Review Date
2021-06-10
Reviewed Broker
DeliTraders
Broker Rating