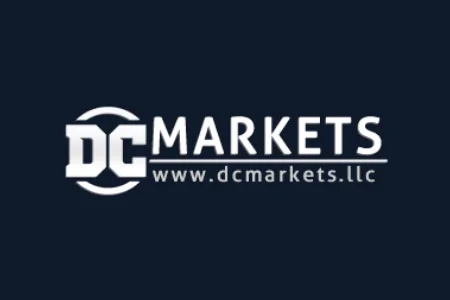 Beware! DCMarkets is an offshore broker! Your investment may be at risk.
RECOMMENDED FOREX BROKERS
Don't put all your eggs in one basket. Open trading accounts with at least two brokers.
We are reviewing DCMarkets, a clone firm and a dirty scam. One of the US regulators caught this fraudulent business and issued a warning against it, duly explaining what's the problem. You have to stay away from this pretended broker and we'll present all the information you need to know about it in the full DCMarkets review.


DCMarkets REGULATION AND SAFETY OF FUNDS
As already revealed in the Intro, DCMarkets introduces itself as US regulated broker, but that's not true. The address they give belongs to a genuine brokerage having nothing to do with this fraudulent business creature. So, DCMarkets is a clone firm trying to look as if legitimate by abusing the credentials of an authentic company. In fact, the U.S. Securities and Exchange Commission, also known as SEC, already detected the fraud and issued a Public Alert, exposing the so-called broker as a scam scheme. Hence, your funds would be in danger if you deposit with DCMarkets.
As the broker is a confirmed scam, we can offer the high-rated EU brokers and British brokers, which are regulated, trustworthy and most importantly, covered by deposit insurance funds. For example, if you trade with a CySEC broker, you can claim up to 20 000 EUR in compensation, while the British protections are of even up to 85 000 GBP per person. Make sure to stay away from unregulated companies, and it's worth considering money protection when choosing a broker to trade with.
DCMarkets TRADING SOFTWARE
In this section, we usually analyse the brokers' trading software, including spreads and leverage. This time, however, we couldn't do so because DCMarkets's sign-up page was broken, and it was impossible to access any platform whatsoever. Nevertheless, leverage is very risky, and if mishandled, it can cause severe losses very quickly indeed. Actually, many authorities even regulate it to restrict its usage and EU, British and Australian brokers have to limit clients to 1:30 for FX majors, while Canadian brokers and US brokers to 1:50. In addition, most high-leverage FX companies are unregulated, so you need to be cautious when it comes to leverage.
Well, DCMarkets pretends to be a crypto broker only, but we can't validate this information due to reasons already put across. However, the leverage is said to be 1:20, which is indeed too risky for digital coins derivatives. We only need to mention that the European regulated companies are not allowed to provide more than 1:2 for cryptos, and you'll know how dangerous the DCMarkets offers are. On the other hand, the spreads are unknown, and the broker doesn't even care to mention anything about the Buy/Sell difference.
After all, DCMarkets is a proven scam, so you'd better consider the high-rated MetaTrader4 brokers and MetaTrader5 brokers, which are delivering the best Forex software. The MT platforms feature advanced tools such as Expert Advisors, complex indicators, and first-class charting tools. MetaTrader also comes with a Marketplace where traders can find more than 10 000 apps and third-party developed solutions.
DCMarkets DEPOSIT/WITHDRAW METHODS AND FEES
The minimum deposit with DCMarkets is $500, which is 5 times more than the regulated brokers' requirements on average- around $100 to let traders begin. In addition, many reputable companies have Micro accounts starting from 5 to 10 dollars, so it's not worth wasting your time with this scam anyway.
The funding methods are unknown, but speaking of deposits, check some Skrill brokers, Neteller brokers, FasaPay brokers, Sofort brokers, and Bitcoin brokers if you have trusted payment systems. The companies topping the lists are adequately regulated, and you won't face scammers if you choose among the high-rated ones.
Information about withdrawals and fees is also missing, and that's because DCMarkets doesn't even have adequate legal documentation available. In fact, there was a single document accessible through the sign-up page, but it's fraudulent and doesn't present any information about trading provisions at all.
Well, that's enough for us to confirm that DCMarkets a scam because legit companies are bound by law to provide people with Terms, User Agreement, Privacy policy and so on. Those documents enlist all provisions, serve as contracts between both parties and traders can't form a legal relationship with brokers unless they submit signed copies back.
Overall, DCMarkets is an exposed scam and you should avoid it.
HOW DOES THE SCAM WORK
Today, the Internet is plagued by scammers and their deceitful deals. It all starts when you click on an appealing fraudulent offer and provide your e-mail and contact numbers. Scammers, as seasoned manipulators, would ring you at once, insisting that you should start investing as soon as possible. During the phone call, you'd be presented with bonuses, promotions, risk-free offers, Bitcoin opportunities, and anything else you could possibly imagine. Scammers would claim to work with reputable firms, banks, governments, and so on, trying to make their business appear legit. Those thieves lie big time and would promise you anything to gain your confidence and get a deposit from you.
However, the first deposit is just the beginning. Day by day, scammers would carry on asking for funds. If you lost, they'd persuade you to put more money and recover the losses. If you are profitable, you'd be asked to put more money and increase the gains. The headaches start as soon as you ask to take your money back. The scammers would do whatever it takes to discourage you and would even urge you to deposit again if you want to withdraw. The scammers' mantra is "give me your money", they'd push you to transfer more money over and over again for no obvious reason. Urgency is a treacherous sign, so if someone forces you to invest ASAP, that's a scam.
WHAT TO DO WHEN SCAMMED
Unfortunately, no one is safe from scams. If you get defrauded, the first thing you need to do is to protect yourself from further risk. Deactivate your card immediately, contact your bank and ask for advice.
Report what happened to you, file a complaint, contact the financial regulator, contact other government institutions related to trading and investing, call the police if you feel necessary. Seek help actively!
Remember, it's crucial not to rush blindly trying to recover your funds because fraudulent fund recovery agencies are trying to double scam the victims. They ask for upfront payment, take the money but won't do anything to help you!
Last but not least, share online your experience; it's important to inform the public about scams. Be responsible!
Rich Snippet Data
Reviewer
TheForexReview
Review Date
2021-06-15
Reviewed Broker
DCMarkets
Broker Rating