Earning passive income from your blog sounds good, doesn't it? Everyone wants to work part-time hours while making a full wage. In today's blog post, I'll talk about how to make the change from blogging to running a business and take you through the best ways to earn passive income from your blog. I'll also discuss why passive income isn't really as passive as you might expect.
Isn't it great to have the choice to work as much or as little as you want?
Isn't it awesome to have to invest money, time, and effort once and then keep earning from it long after you've done most of the work?
It's the ultimate dream, right? To be able to break away from the shackles of a 9-to-5 day job, spending more quality time with your loved ones, all while being able to provide for them.
It's why so many of us pursue the elusive "passive income." We all want to work less while earning more so we can have time for people and things that truly matter to us.
In today's blog post, I detail the best ways to earn passive income from your blog and run down the biggest lies about passive income so you'll know exactly what to expect.
Before we go deep into this article, why don't you enroll in our FREE course?
If you don't have a blog yet, or have one and simply want all the details of getting traffic and monetizing it, our FREE course is for you. Click here now! >>
How To Transition From Blogger To Business Owner
Before you even think of monetizing your blog, you need to prepare yourself and your blog to make the change to a business.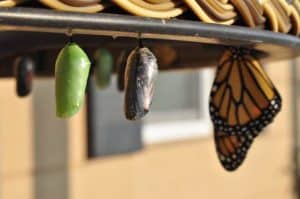 Here's how to know if you're ready to earn income from your blog:
You've been blogging in a niche with a proven buying audience.
You've been blogging for at least 6 months.
Your website has been steadily getting 75 to 100 visitors a day.
Your blog is continually updated with high-quality, valuable content.
You know exactly which social media platforms your audience spend their time.
You have a mailing list.
To sum up, before you even think of monetizing your blog, you need to already have an established website that has a steady stream of new and returning visitors and that you at least have the knowledge and the framework to plan and execute digital marketing strategies.
Here are some other preparations you need to make to ease the transition.
Set up your business contact information.For tax reporting purposes, you'll need a business address and business phone number, as well as a tax identifier number of some sort.
If you work on your blog from home or on a part-time basis, these would normally be your home address and home phone number or mobile number. It's understandable if you don't want to give these out, so what you can do is get a separate phone number as a business phone number and get a PO box as your business mailing address.
You can also obtain a virtual business address through various online services that you can easily search for. Some services even offer a virtual phone number that you can give out as a business phone number.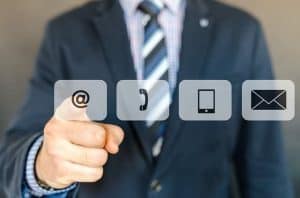 Open a business bank account and PayPal business account.When you have your business contact information, you can set up a business bank account as well as a PayPal business account that you can use to make business-related transactions.
Separating your business expenses and revenues from your personal cash flows will make your bookkeeping so much simpler.
Think about the long term.More than the method of monetization, you'll need to think about your long-term vision for your business.
What does "success" look like to you? How much time are you willing to spend on your business? Do you want a supplemental income to your day job, or do you want to quit your day job entirely and be a full-time online business owner?
Keeping your goals in sight should help you run your business the way you want to and earn as much as you want to.
Build the internet business of your dreams with unlimited income potential.
We can help! Click here NOW to sign up for our FREE training and start learning today! >>
The Best Ways To Earn Passive Income From Your Blog
Selling Advertising
The idea of advertising is to publish content that ranks for search terms in Google or other search engines and attract a continuous stream of website traffic from your target audience so that advertisers and businesses who have the same target audience can reach them through your website.
You get compensated either by the number of visitors that are able to see the advertisement or the number of visitors that click a banner ad or a link to the advertiser's website.
There a couple of ways you can show advertisements on your blog: either by native advertising through sponsored content or by display advertising.
Native advertising is a type of advertising that mimics the environment they appear in. For instance, paid Instagram or Facebook ads look just like normal posts, with only a couple of markers to indicate that they're ads.
Sponsored content is a type of native advertising that involves creating blog posts, images, video, or any other type of content that appear on websites or social media accounts of publishers.
This type of advertising is effective because when done correctly, it benefits everyone. The advertiser gets in front of their target audience, your visitor gets valuable content, and you get compensated for creating high-quality content.
However, there is a delicate balance between doing it correctly and ruining your reputation as an authority and being just another paid hack who'll say anything for a buck. Lose your reputation, lose your readers, lose sponsors, and you'll lose income.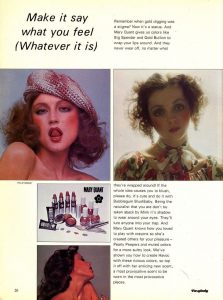 Display advertising involves selling space on your website to display images, text, or video to deliver general advertisements and brand messages to your website visitors.
Yes, ads on websites can become quite annoying, even when it's your website. But I still wanted to include this option in today's article because of all the strategies I describe here, this is the most passive method and the easiest one to set up. You literally take a few minutes to sign up to an ad network such as Google Ads and then leave it alone and start earning money from the ads.
The disadvantages are that display advertising disrupts the user experience, draws visitors away from your content, and it doesn't even pay much unless you have website traffic in the millions.
There are ways to do display advertising such that it doesn't disrupt the visitor experience as much, such as limiting the area of the banner ads and avoiding videos that are too distracting. But then if your visitors can't see the ads, that kind of defeats the purpose of having them on your website in the first place.
These disadvantages normally weigh out the potential income, so this is usually the last on the list when talking about monetizing websites.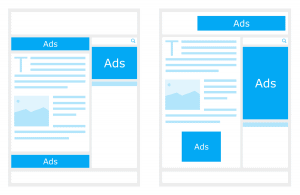 Steps To Begin Posting Sponsored Content
Let me outline how to get started with sponsored content.
1. Create a media kit.
Your website statistics are a big factor in whether companies choose to work with you. They'll want to make sure that you're catering to their target audience, that your audience is interested in your content, and that your writing is compelling enough to get readers to do a desired action.
Creating a media kit is a great way to summarize your online presence to market yourself to prospective sponsors. Include a summarized description of your blog, what topics you write about, who your target audience is, and important website statistics, such as number of unique visitors a month, bounce rate, and page views.
The purpose of creating a media kit first is so that when a company expresses their interest, you have a media kit ready with all the information they need to decide whether to proceed with the arrangement.
We've previously featured an article with all the details on creating a media kit, which comes with a free downloadable template.
We love giving away free stuff.
Including our free training! We teach you everything you need to learn so you can build your online business. Click here to sign up! >>
2. Find potential sponsors.
Research businesses that you can potentially work with. It's as simple as doing a Google search for companies in your niche and compiling a list.
When you're just starting, it's advisable to start with smaller companies. They're likely to afford to pay less for marketing than bigger companies, and you're likely to charge less at the beginning, so you're more likely to agree on price.
Plus, as both their businesses and your blog grow, you can nurture the relationship for more opportunities to work together in the future.
As you accept more requests for sponsored posts, you acquire more posts to show off in your media kit and you gain more experience. Your blog should have also grown by then, with more traffic and more promotion. That's when you can target the bigger companies.
Beginner or not, you need to be meticulous in choosing which businesses to target. Here are some criteria to choose which businesses to reach out to.
How similar your target audiences are
How much their products and services would benefit your readers
How likely you are to use their products and services yourself (i.e., if you weren't being paid to, would you use them?)
How similar your values are with the company
3. Reach out to businesses.
When you've compiled a list of potential businesses that you can work with, the next step is to reach out to these businesses and let them know that you're interested in working with them.
Research who you need to contact about potential sponsorships by going to their website and finding out who is in charge of marketing or promotions. If you get nowhere with that, you can take the next step and call them to ask who to email for sponsorship opportunities.
When you send out outreach emails, keep in mind that your subject line is what your recipients first see. You have a few seconds to either get them to click or toss your email into the spam folder, so make it count.
There are plenty of platforms nowadays to connect bloggers to brands, but reaching out to brands yourself gives you the opportunity to cultivate a one-on-one relationship with them that isn't controlled by a third party. Plus, these platforms take some of your profits, which is something you'd want to consider.
Building relationships is important.
Sign up for our free training, and learn how to build a business PLUS build more than a few relationships with like-minded people and aspiring entrepreneurs. Click here now to start! >>
4. Set your rates.
Going rates for sponsored posts vary widely among different niches and industries, so it's hard to peg a rate per article or even per word. I'd recommend having a different rate for every company you plan to work with.
To have an idea of how much you should charge, here are some factors to consider:
How long you've been blogging
How many sponsored blog posts you can create a month and how many of those you can dedicate to a single company
How you plan to promote these sponsored blog posts (e.g., social media, email marketing, etc.)
How engaged your readers are
What types of content they expect you to create aside from blog post (e.g., infographics, images, videos, etc.)
The time and effort you'll spend to create the content
5. Create the content.
This last step should be self-explanatory.
All the usual rules for creating compelling content should apply here, including crafting attention-grabbing headlines, incorporating high-definition, high-quality images, and keeping a personal yet professional tone, with special emphasis on composing a call to action for your readers to click on your sponsor's website.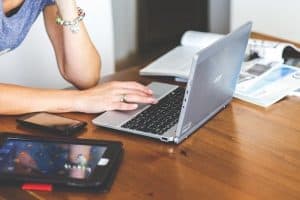 Best Practices For Publishing Sponsored Content
As I've mentioned, earning from sponsored posts is only possible when you do it correctly. Here are some pointers to help you do it right.
Space out your sponsored posts.
Your readers visit your blog because they want to read useful content. They don't want to be sold to all the time, even if your sponsored posts are high-quality.
Plan out your sponsored posts so that you only post a few per month. Schedule them with an editorial calendar if you need to so creating the posts don't get lost in your other tasks.
Our training is pretty darn valuable for something that's FREE.
I mean, how much is running your own business worth to you? Click here and start learning today! >>
Transparency is key.
Sponsored posts should always be fully declared, ideally before your reader starts reading your blog post. When you link to it in your social media posts or emails, always include a note that the link you're sharing is going to sponsored content.
Aside from being honest to your readers, the Federal Trade Commission (FTC) requires you to disclose if a post is sponsored.
Being transparent should also apply to your dealings with potential sponsors. Always be honest with the businesses you reach out to about what you can provide and what you can't.
Be professional in dealing with sponsors.
Outline a clear, no-nonsense process for accepting and publishing sponsored content. You can even include this process in your media kit so that potential sponsors know what they're getting into and so that they know that you're professional.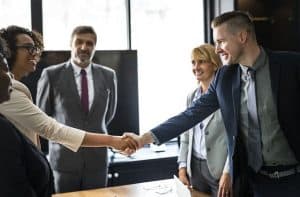 Underline the value of the post.Never forget who you're providing value for. your post should always be in service of the reader. Keep in mind how your post solves their problem or how it makes their lives easier.
Add rel="nofollow" tag to sponsored links.This may get a bit technical, so bear with me.
When you and your sponsors agree to work together, they'll normally give you a link to their website or whatever page they want to lead your readers to. This link usually contains parameters for them to track it so they have information on how many readers are clicking from your blog post.
Every time you link to another page from your blog post, search engine bots interpret it as an endorsement from you to that page. It's like you're telling the search engine bot that "this page is excellent and relevant to my content, check it out." In Google speak, this is called passing PageRank.
But having a paid relationship between your blog and the site you're linking to is seen by search engines as "unnatural." Search engines like their search results to be uninfluenced by paid relationships; they prefer PageRank to be accumulated organically. This is why Google has this in their Webmaster Guidelines.
The solution to this is to add a rel="nofollow" attribute to the link that your sponsors provide. This tells search engine bots that you don't intend to pass on PageRank to the destination page.
If you're serious about building a blog from which you can earn an income, you'll need to learn at least some technical details.
Fear not! Sign up for our free training and we'll hold your hand through it. Click here and access your training now! >>
Affiliate Marketing
Affiliate marketing is promoting a product or service offered by a merchant and earning a commission for it, either by getting a percentage of a resulting purchase or getting a commission per lead (no purchase necessary, just a sign-up with an email address), or a fixed amount for every free trial sign-up.
You can promote affiliate links through blog posts, email marketing, or social media. If you want more details about the basics of affiliate marketing, you can read this article.
So how does this differ from sponsored posts?
With sponsored posts, your sponsors pay you for the content you post, regardless of how many of your visitors click the link. Of course, if your writing isn't that effective and there are few clicks, then your sponsors aren't likely to work with you again.
Creating sponsored content for other companies also gets you on a more personal relationship with them. You have more open communication with them as to what type of content you're expected to create, how many articles you'll write, how many social media updates you'll post, and how you'll promote the content.
By contrast, affiliate marketing places a greater burden of selling on your shoulders, because you're paid for every purchase or for every form submission. Not only do you have to convince them to click on the affiliate link but you'll also have to convince them to take the action on the destination page.
Thus, it takes more persuasion skills to be an affiliate marketer.
Affiliate companies generally leave it up to you to sell their products and services however you see fit, as long as you don't do anything illegal and comply with affiliate terms and conditions.
Our free training versus others' paid training: NO CONTEST
Why pay even a single dollar when you can learn how to start your own business for FREE?! Click here and join our community of 15,000+ and growing! >>
Now that you see the distinction, here's how you can start with affiliate marketing.
Steps To Start Affiliate Marketing
1. Set yourself up as an affiliate marketer.
Before you even apply as an affiliate marketer, you'll need to establish your blog such that it's ready for affiliate marketing. Here are the things you have to do to set up your blog for success.
Post high-quality content regularly.Aside from keeping your blog updated, you want to present a good impression to affiliate networks or affiliate merchants.
Grow your email list to at least 500 subscribers.You'll need to start with enough subscribers to pitch your affiliate products to.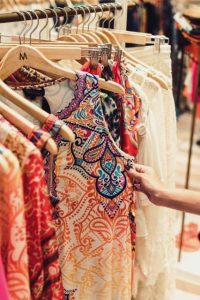 2. Find products to promote.
You can't be an affiliate marketer without products to promote. Here are some ways to find affiliate products.
List down products and services you already use.
Start with products and services you already use and like. It's easier to pitch these products and services to your readers than unknown ones because your content will turn out better when you recommend products that you have firsthand experience with.
Search for their websites or blogs and find out if they have affiliate programs. The footer on their homepage would normally have a link that says "Affiliates," "Affiliate Program," or "Become an Affiliate."
Another way you can do it is to do a Google search for "affiliate" + [product/service name] or "affiliate program" + [product/service name]. If there are no search results, you can also email or contact the merchant directly through email or phone to find out if they offer affiliate programs.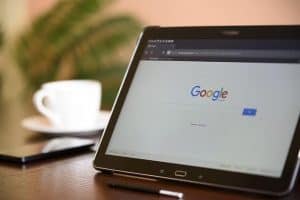 List down products and services that are popular in your niche.
Expand your product list by researching which products and services are being promoted by other bloggers and influencers in your niche and getting them for yourself.
Firsthand experience is still crucial here, so it's important to obtain these products or services so you can write a sincere endorsement. When you've used these yourself, you can decide more objectively whether or not these products and services will benefit your audience.
Browse affiliate networks to find suitable products and services.
An affiliate network is a platform where merchants and publishers like you can connect. It allows online merchants that offer affiliate programs to connect with interested publishers and allows publishers to find merchants offering products and services that they can promote to their audience.
Affiliate networks provide tracking, monitoring, and payment processing tools to merchants, as well as simplify signing up for multiple merchants, reporting tools, and payment aggregation to publishers. All of these are in exchange for a percentage of the commissions paid to publishers.
We've made signing up for our FREE training super simple.
Unlock all the knowledge you need to start your own business with a single click. Sign up now! >>
3. Choose which affiliate products to pitch to your audience.
To earn income from affiliate marketing, you need to be able to find solutions to your readers' problems and struggles. It's up to you to make sure that you're offering the right products out of all the affiliate products available to promote.
When picking products to promote, asking yourself the following questions will help you make the right choice:
Does the product offer any real benefit to your audience?
This first question is also the most important. If you answer "NO" to this question, the answers to all the other questions won't matter.
No matter how many features a product has, if it doesn't improve your audience's lives, it's useless. For instance, if you're blogging in the fashion niche, they won't have much use for a high chair that converts into a toddler rocker. But if you're blogging in the parenting niche, especially parents of toddlers, that equipment is going to garner a lot of interest.
Do you like or love using the product? If not, is this product something that you're still willing to recommend to your audience?
You're more likely to persuade your readers to buy products and services that you've personally tried using.
Using a product gives you a better understanding of its features and benefits, as well as its pros and cons. Plus, you'll know what sort of user this product will be suitable for.
Whether you liked the product or not, you should be able to judge objectively if it's a product you can and should recommend to your audience. It's possible to like using a product and not recommend it, and it's equally possible to not like using a product and still recommend it.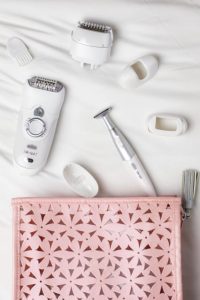 For instance, if you're testing an electric razor set for women, and you happen to like its features but figure that it might be a bit too unwieldy for your readers, then you can be honest and say you liked it but it may not be for everyone.
On the other hand, if you're testing an Android smartphone that has tons of features that your audience might like, but you're an Apple fan, then you might say you don't really like Android smartphones but you're recommending it to your audience because it's a feature-loaded smartphone for an affordable price, and you know you're audience would appreciate that.
Is the merchant/seller of the product or service provider reputable?
Products and services offered by well-established brands are easier to pitch to your readers because brands that have great reputations didn't get them by accident; they're built over time with plenty of investment in quality control, customer service, and positive word-of-mouth.
This doesn't mean you should stay away from smaller companies or businesses. It's very possible that their quality control is as rigorous as that of bigger companies, if not more. They're also more likely to have close relationships with their customers.
The important thing is to treat your audience with respect. You want them to feel appreciated and valued all throughout the buying cycle; from when they read reviews and recommendations, to when they complete the purchase, and up until they use the product and even when they're having problems with it and need to contact customer service.
The thing is, you only take care of the promotion side, and the brands take care of the quality of the product as well as the customer service side of things. When something goes wrong with the merchant side of things, it reflects on you as well.
You want to be able to pass your reader on to good hands, so to speak. Thus, it will do you well to research extensively on the brands you're working with to ensure that your reputation doesn't go down with theirs.
If you're planning to learn how to build an online business without scamming and being scammed, you're definitely in good hands with us.
Click here to sign up for our FREE internet marketing course, taught by a veteran online entrepreneur with an impeccable reputation. Enroll now! >>
Is the commission worth the investment?
Promoting affiliate links will cost you money, time, and effort. You need to make sure the affiliate program pays you enough commissions to make the investment worth everything you put into it.
You have to look at percentages, of course, but aside from the percentages, you need to also look at the actual dollar amount that you'll get per purchase.
For instance, if a product costs $100 and you get a 20% commission, you get $20 per purchase of the product. But if a product costs $500 and you get the same 20% commission, then you get $100 per purchase. Thus, you have to sell 5 times more of the $100 product to get the same commission as the $500 product.
Another thing you have to consider is whether it's possible to get a recurring commission from a subscription product or service. Recurring commissions are commissions that you periodically earn for as long as a buyer is subscribed to a particular product or service.
For example, if you were able to sell a subscription box with a $30 monthly fee for which you earn a 20% commission, you'll get $6 per subscriber. If you're able to refer 100 readers, then you get $600 for that month. The following month, if you're able to refer another 100 readers, you get $600 for that month plus the $600 from your referrals the previous month, assuming that no one unsubscribed.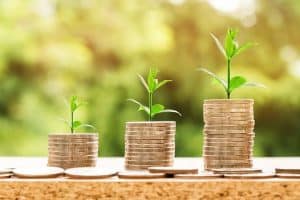 All these questions to ask when choosing an affiliate product can be summarized into a single one:
Will this product/service help me build a lasting relationship with my audience while providing a decent revenue for me?
If the answer is YES, go for it.
4. Apply to affiliate programs and networks.
It may be a little weird to have to be approved to be an affiliate marketer.
But there's a very good reason why merchant affiliate programs and affiliate networks have to evaluate affiliate marketers that they work with: they take some risks every time they approve affiliate marketers as promoters of their products.
For starters, affiliate merchants and programs normally have affiliate managers to help affiliate marketers get started and guide them on the best ways to market affiliate products. The time they spend working with you is time away from other affiliate marketers.
Plus, a few affiliate marketers (not you, of course) are not above engaging in affiliate fraud, which mainly involves faking conversions, such as through software that mimics human behavior or using stolen information to fake form signups or purchases.
These risks are why affiliate programs and networks usually require affiliate marketers to apply, and they reserve the right to do some research in your background.
If you want to research on our background first, feel free to do so!
Better yet, why not find out what members of our community have to say about our FREE course and about the instructor? Watch them here! >>
Here are some tips to help you get approved.
Double-check the information you provide.
You'd be surprised how many applications get declined because their identification documents were incomplete or missing information.
Something as important as your identification documents should all be completely correct. If they can't even trust that you are who you say you are, how can they trust that you'll be able to promote their products and that you'll abide by their terms and conditions?
Make sure your blog is updated with high-quality content.
I've mentioned this above, but it's worth retelling.
You want to give a good impression when they check your website, so make sure you put your best foot forward. Every element should be of excellent quality: from your header, to your graphics, to the opt-in forms for inviting subscribers, and most importantly, to your content.
Show them you're serious about being a successful affiliate marketer.
Newbie or veteran, your dedication to being a good affiliate marketer and a good business partner to affiliate merchants and networks should be absolute.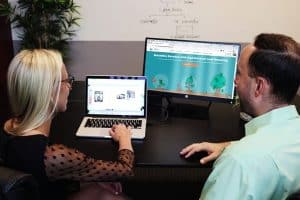 Join and participate in affiliate marketing discussion forums, find and take affiliate marketing training courses, and draw up your game plan early on. All these will make an impact on their impression of you.
5. Promote the affiliate links.
Once you get approved as an affiliate marketer, the next thing is to get to work promoting the affiliate links your affiliate merchant and networks give you. However, having these affiliate links to promote doesn't matter if your readers don't click on them.
Here are the best ways to promote affiliate links.
Integrate affiliate links throughout your existing relevant content.
Linking to your affiliates on your existing content is the simplest way to start promoting your affiliate links.
You've probably written about these products on your blog previously, and you've probably linked out to their product pages on their merchant website. Start replacing these links with your affiliate links so you can start earning commissions off them. Also, you need to include clear disclosures that those links are affiliate links.
Create custom content.
Custom content built around your affiliate products is slightly more assertive than just peppering your content with links. It gives you an opportunity to describe the benefits of affiliate products in more detail.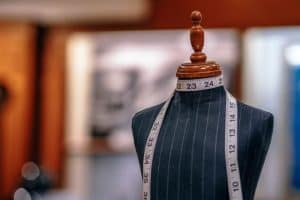 The types of custom content that you can create include reviews, comparisons, roundups, and tutorials.
Reviews go into detail about product features, benefits, as well as the pros and cons. When a user reads reviews, it's likely that they're almost ready to purchase it, so it's important to cover everything when you create a product review. Make it clear what problems a particular product is meant to solve and who exactly the product is for.
Product comparisons are exactly what their name suggests: these articles compare different products. So you can write about your affiliate product and compare their features and benefits with competing products. You don't get into as much detail as product reviews, but you do get to highlight the key benefits of your affiliate products and stack them up against its competitors.
Roundups are more of a list of comparable products solving the same problem and likely having similar features. Finding the best products requires a lot more research than usual, because you want to recommend only the best ones for your readers.
Tutorials are a different approach to highlighting the benefits of your affiliate product. Showing your readers exactly how they can use your affiliate products underlines their features in a more subtle manner. Meanwhile, you get to help your readers by educating them on how to use the products.
Making money from your blog is far from easy.
Well, that's what we're here for! Sign up for our FREE training and get 15+ hours of video training, taught by an online marketing veteran. Start with your first lesson now! >>
Use email marketing.
Content is a great way to show your affiliate links to the public, but email marketing is a much more personal approach.
Don't forget, though, that your email subscribers trust you to send valuable content, that's why they subscribed to your email updates. So don't let every email you send to your subscribers be a sales email. Aim to send 4 emails with useful content for every promotional email you send. The more value you give with those 4 emails, the more likely they are to take action on that one promotional email.
Also, personalize your recommendations as much as you can. Talk more about how the product worked for you and why you're recommending this product to them.
Don't discount social media.
Social media sites, while very useful in audience research and engagement, seem to be places where you need to be careful when directly posting affiliate links.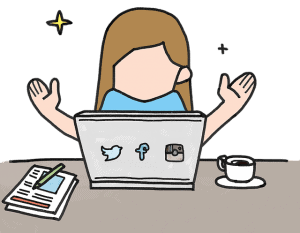 In theory, as long as you disclose your relationship with that company and tag them, you're allowed to post affiliate links on your social media updates. But some affiliate links "look" spammy to them, and that violates their terms and conditions.
What you can do is direct traffic to content that contains the affiliate links, as well as convince them to subscribe to your email address.
6. Wait for your commissions.
There is normally a waiting time for merchants to pay your commissions into your bank or PayPal account. Depending on their terms and conditions, it takes around 30 to 90 days for them to credit the commissions in your account.
This is an important thing to remember, because this means the income stream from affiliate marketing isn't going to be consistent or predictable, so plan accordingly.
Life is never predictable.
But starting your own business helps you prepare for the inevitable. Click here to sign up for our FREE training and start preparing today! >>
Tips For Affiliate Marketing Success
Succeeding in affiliate marketing is not easy. Here are some pointers to bear in mind to keep you going in the right direction.
Build and cultivate your email list.
I've already mentioned this, but it's worth mentioning again because email marketing is one of the most personal ways you can promote your affiliate links.
The fact that your subscribers let you in their email inboxes means they trust and value your content, and thus, they're likely to believe you when you describe the benefits of the products you're promoting.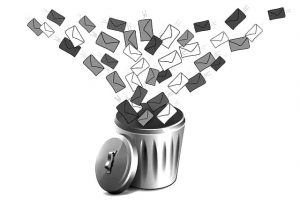 However, that trust can be broken if you send them too many emails promoting products instead of the useful and valuable content they know you for, so take care not to spam them with promotional emails with affiliate links.
Continue providing high-quality content on your blog.
Aside from promoting your affiliate links, your content gains trust from your readers and builds up your authority in your niche.
Your readers come back to your blog to read content that's valuable to them and helps them solve their problems, and the more readers come back to your blog, the more likely they are to become subscribers.
Keep on providing value to your readers, as this value allows you to maintain relationships with them, which in turn allows you to continue monetizing your blog.
Maintain good relationships with your affiliate managers.
Speaking of good relationships, it's imperative that you nurture your relationships with your affiliate managers.
Most affiliate programs and networks assign you an affiliate manager, and depending on how their affiliate program works, they'll either work with you one-on-one or they'll be handling multiple affiliate marketers.
When you first sign up or get approved for an affiliate program, it's a good idea to send your affiliate manager a quick email to introduce yourself and your website, express your appreciation for getting accepted in the program, and ask them some questions to elicit a response from them.
They may or may not reply; after all, to them you are only one of many affiliate marketers who come and go. But when you keep constant communication after that initial email, you distinguish yourself from all the other affiliate marketers they're working with.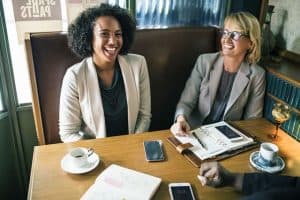 Affiliate managers can be an immense source of help, especially when you're just starting out. They'll know their products and services better and can advise you the best way to sell them, so when they've noticed you and you've established a back and forth communication line, you can ask them for tips and suggestions to help you work better.
Pay back this valuable help by giving feedback to your affiliate manager. Because you're the one promoting the affiliate links and engaging with your readers, you have a better idea of whether the affiliate links you're promoting are working properly or if your readers are having problems with the purchasing process or the product itself.
As you become used to the hustle, so to speak, and you gradually refer more and more customers to them, you become increasingly valuable to them. Once you're a more valuable affiliate marketer, you may be able to ask your affiliate manager for bigger commissions on your referrals. Of course, there are no guarantees, but you don't lose anything if you try.
Being professional, trustworthy, and responsive go a long way toward maintaining a good relationship with your affiliate manager.
Learn how to do internet marketing from the best!
Don't pass up the chance to train under a professional, trustworthy, and responsive instructor for FREE! Sign up now and start building the business of your dreams today! >>
Disclose your affiliate links properly.
The last thing you want is to be flagged and banned by the FTC and prevented from doing further business. Since you stand to earn commissions from affiliate links, you're required to disclose that relationship.
Aside from your responsibility to the law, you also have a duty to your readers to be honest. This honesty builds trust in your readers, which is an important factor in retaining them and earning further commissions.
Remember these values: honesty, relevance, usefulness.
Honest, usefulness, and relevance: these 3 values are key to your success as an affiliate marketer.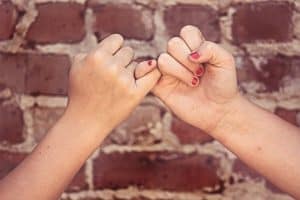 Being honest with your readers is a must. From outlining a product's benefits as well as its pros and cons, to properly disclosing affiliate links, all your content should be based on truth.
This extends to affiliate programs and networks. From applying to be an affiliate marketer throughout your relationship as affiliate partners, you need to give them complete information and be honest about your abilities as a marketer. Give them truthful feedback as well about their products and their purchasing processes; what they're doing right and what they can improve on.
Aside from being honest, you also need to write relevant content for your readers. If you're promoting products that aren't relevant to your niche, your existing audience will fade away and find other bloggers in your niche who write about products that are relevant to them.
The affiliate products you promote need to be useful to your readers. If they don't think the products you write about are valuable, they're not going to be interested in your content, they're not going to buy from your affiliate links, and your efforts are all for naught.
And when no one clicks on your affiliate links, you cease to be useful as a publisher to the merchants you're working with and you might lose your status as publisher.
Help others while helping yourself!
Register for our FREE course and learn how to provide value to your audience and earn money from it. Click here and start today! >>
Selling Products
Disclosure: This section contains affiliate links, which are clearly indicated. If you click through and subscribe or make a purchase, StoppingScams.com may earn a commission at NO EXTRA COST to you.
Yet another way to earn income from your blog is to sell products from your blog.
But if we're discussing ways to earn passive income, we'll exclude selling physical products that you've handmade, manufactured, or sourced. It's not exactly passive when you have to constantly replenish your inventory.
When you sell your own physical products, you'll need to deal with making or ordering the products, checking for quality, storing them and shipping them, not to mention maintaining the website, marketing the products, and dealing with customer service and returns.
A more passive method to earn income from selling products is to either dropship physical products or create and sell digital products.
Dropshipping is a business model wherein a retailer (that's you) sells products on their online store where customers can shop and pay for them. The retailer then passes on the orders and payment to their supplier, who then fulfills and ships the order to the customers.
Digital products are products you sell online without any physical form. These are usually information products, but they can be any other asset or form of media that provides value to your audience and isn't tangible.
While these are both passive income methods, creating digital products involve a lot more initial investment in time, effort, and even cash.
Steps To Get Started Dropshipping
Let's discuss dropshipping first.
1. Set up the framework for your online store.You'll need to lay down the foundations for your online store and establish a base for your online store to be successful.
The first thing you need to do is to choose a platform to run your online store on. There are multiple platforms where you can host an online store, but the most popular ones would be WordPress and Shopify.
You're most probably using WordPress, as it's the most popular and arguably the best content management system (CMS) around.
The good thing about WordPress is that you can install a plugin and it becomes an online store. Of the many plugins available out there, WooCommerce is the most popular, with 28% of all online stores on the web using it (as of 2019).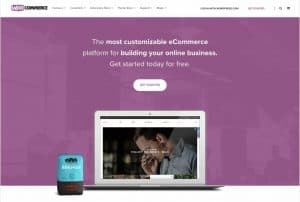 WooCommerce allows you to run an online store, which you can customize using various extensions. WooCommerce also integrates with various software, and one of those tools is called Dropified (affiliate link).
Dropified automates the dropshipping process for you. All you need to do is choose products to sell and import them to your store with one click, along with product images, descriptions, and inventory numbers. Dropified takes care of the rest. When a customer places an order, Dropified places the order with your supplier, your supplier ships the products out, and your customer's receipt and tracking details are emailed to them.
Another approach you can take is to sign up with Shopify (affiliate link) and then use either Dropified or Oberlo (affiliate link) to automate order fulfillment.
Shopify is a complete ecommerce platform that enables users to easily build and manage an online store. It also offers its own hosting service, so you can use your own domain name. It also has its own SEO, as well as analytics tools.
Oberlo is similar to Dropified in that it automates the dropshipping process, but Oberlo only works with the Shopify platform.
If you already have a WordPress blog, you can still write content on your WordPress blog and then place outbound links toward your Shopify store or specific product pages where your readers can look at the product description, see more of the product images, and maybe even purchase the product right then and there.
Impulse buys are rarely a good idea… Except if it's a freebie, of course.
2. Select products to dropship.
Choosing products to dropship is harder than it sounds.
You'll have to do your homework and do extensive product research so you can find the perfect products to dropship.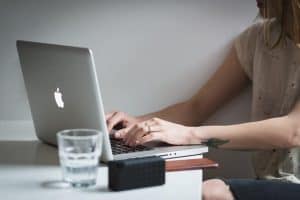 Here are some pointers on how to choose which products to dropship.
Make an initial list of prospective products.
At this point, just write down everything that pops into your head while not filtering anything out yet.
The first place you should be looking at is your blog. Have you written about products in a positive light and recommended them to your readers? Have your readers commented on your blog or social media about products that they liked?
Brainstorm other products related to your niche that your readers will find helpful. Even products that may only have aesthetic or novelty value are worth looking into.
Next, look into other online stores that your audience are likely shopping at. The bigger online stores have bigger inventories, and some of them even dropship.
They also normally have bestseller lists and promoted products. Going through them can give you an idea of which products are popular. You can also go through the product reviews and see what other people think of the products.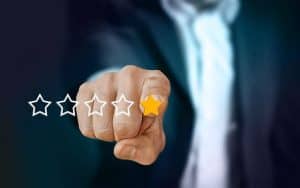 Aside from the all-time popular products, you might also want to see what's trending now. If you manage to dropship trending products before anyone else does and before their popularity wanes, you might be able to cash in and keep some for a rainy day.
Finally, who better to know what they want than your readers themselves? Create a poll to post on your blog or social media, or include in your email newsletters to your mailing list, asking about products on your initial list and whether they'd be interested to buy them.
Make sure to take note of their answers and thank them for their time. You can also offer them a small token in exchange for answering your question. You can include them on the first-to-know list when you start dropshipping.
Start narrowing down your initial list.
At this point, you should have a long list of potential products. Now it's time to whittle the list down. Here are some criteria to evaluate the products that you have.
Popularity. The more popular a product is, the easier it is to sell to your readers.
Scarcity. Rarity is a strong selling point. If a popular product is hard to source, and you're one of only a few to sell it, you might be sitting on a gold mine.
Profitability. Depending on the cost and perceived value of a product, your profit margin can range from 100% to 1,000%. Going for lower-priced items also gives you a better profit margin. Selling a $10 item for $100 isn't as far-fetched as selling a $100 item for $1,000.
Quality. It's difficult to gauge the quality of dropshipped products unless you order them yourself to use and assess them.
Accessories. If the main products have accessories connected with them, selling both the main products and accessories give you a better chance of earning income. You can also create your own product packages and sell them as sets, adding to your income streams.
Size. It sounds minor, but the smaller a product is, the easier it is to ship out and the less costly the shipping fees would be.
Novelty. Unusual items serving a usual purpose are worth looking into. You can really stand out from other bloggers in your niche when you sell unique products that your audience still finds functional.
Here are all the reasons why you should sign up for our training.
1. It's simply the best course to learn about making money online.
2. It's FREE.
Convinced? Click here to enroll! >>
Question everything.
So you've done your homework.
Now, it's time to critique your own research.
For every product left on your list, ask yourself the following questions:
Will my audience buy this product?
Will people aside from my audience buy it?
Will I be able to market this product with the strategy that I have now?
Will the profit be worth the cost of marketing and promoting it?
Is there more than one supplier that can supply this product? Will you be able to source this if there's a sudden upturn in demand?
How unique is this product?
Is this product trending now? Is there a chance that this product can continue being popular in the coming years?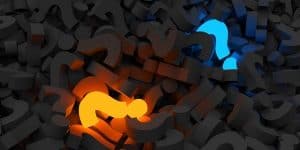 If you have a few products left on your list, and you feel good about them, then those are likely the right products for you to dropship.
To sum up, the most important question about your prospective products is: "Will it sell?"
3. Select suppliers to source products from.
A large part of your dropshipping business is inventory management and order fulfillment; that is, acquiring supply and shipping orders out to customers. When supplies run out or customers' orders don't get shipped to them, your dropshipping business suffers.
This is why choosing the right supplier is critical. Here are some factors to consider when choosing your suppliers.
Product range. A supplier offering a wide variety of products increases the possibility that you can find products that fit your niche.
Payment options. In this case, more doesn't necessarily mean better; look for more secure payment options, such as PayPal or Payoneer.
Required sales volume. Ask potential suppliers if they have a minimum number of product sales for you to maintain your status as an authorized dropshipper with them.
Customer service. When there are issues with customers' orders or product information that they pass on to you and your website, you'll want to reach your suppliers through as many channels as possible; chat, email, or phone.
International reach. If you're planning to sell locally, it's enough to find a local dropshipping supplier. But if you plan to sell to audiences all over the world, you'd want to know how many countries they ship to.
Shipping times. How long would it normally take for products to be shipped to your customers? You wouldn't want to have your customers wait very long for their orders.
Return/refund policy. Knowing your suppliers' return and refund policies allows you to implement your own return/refund policies and set your customers' expectations when they don't receive their orders.
Membership fee. A few suppliers charge a one-off or recurring fee for access to their product database, which you need to take into account when deciding the prices of the products you offer on your website.
Price limits. A number of suppliers implement limits on the prices at which you can sell their products, sometimes a minimum, sometimes a maximum, sometimes both.
Professionalism. How long suppliers get back to you and how efficiently they deal with your inquiries says a lot about how they do business. Also, consider how clear and transparent they are with you.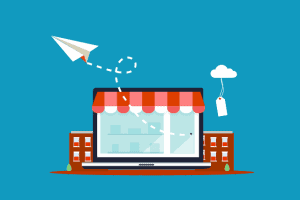 4. Start selling your dropshipped products on your website.
Once you have the products you want to sell and the suppliers who are going to fulfill the orders, it's time to "stock" the online store with your dropshipped products.
The exact process differs depending on the platform. If you're using a platform with an integrated supplier tool, then this is as easy as a one-click operation. But if you're finding suppliers and uploading products manually, this is going to be more labor-intensive.
No matter how the products end up on your website, you'll have to work on the product detail page, where all the information about a product is displayed.
A product detail page provides complete and accurate information about the product features, presents the product benefits, and provides a way for customers to purchase the product through a clickable icon or button.
The main elements on the product detail page should be designed not only to inform but to sell the product it displays. From the product name and description, to the visuals (e.g., design, images/video, icons), to the call to action, the point is to promote the product and convince shoppers to buy it.
The other elements on the page should aim to evoke trust, set clear expectations (e.g., price, how many items left in stock, shipping times and fees), and provide an overall positive user experience.
Should you trust us? We'll let you decide.
Hear what our former and current students have to say about our FREE course, how it changed their lives, and how it can change yours. Click here to watch their testimonials! >>
5. Market your dropshipping business.
Once your online store is up, you'd need to market it to attract prospective customers.
While there are plenty of ways to promote your online store, don't feel like you need to do them all; depending on your niche, some methods will work better than others.
Content marketing
Your blog shouldn't just die when you go into dropshipping. Valuable content never fails to attract audiences, as well as search engine bots. Plus, having plenty of content supports your other marketing efforts.
Email marketing
Having an email list before you monetize gives you an existing audience to pitch your products and any sale events or promotional discounts. You can also continue to promote your blog posts that you write about your products, indirectly promoting those products.
Social media marketing
Advertising your products to your social media followers can be either through simple status updates or paid social media ads.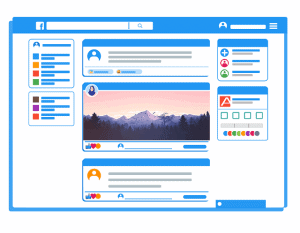 Additionally, in recent years, Facebook, Instagram, and Pinterest have become more integrated with ecommerce, introducing such innovations as the Facebook Shop tab, Shopping on Instagram, and Product Pins with shopping tags. These innovations allow your social media followers to shop seamlessly without even leaving the social media pages.
6. Manage your dropshipping business.
Everything is in its place, and it seems as if your website is running by itself. But it doesn't stop there, you need to keep an eye on your blog's operations. Here are some aspects of your blog that you need to take care of.
SEO
All your blog posts need to be optimized for search engines, of course, but more than that, the content and the metadata of the product images on your product detail pages also need to be optimized. Make sure your blog is continually updated.
Customer service
Take care of your customers, and they'll take care of your business.
When you were only running a blog, customer service isn't as important, but as your dropshipping business grows and your orders increase, your customer service process becomes more essential to maintaining your website.
Outline a detailed process for addressing customers' product inquiries, shipping updates, complaints, return and refund requests, and any other customer concern that will take up much your time.
It's a good idea to put a FAQ page up with all the usual customer questions, with clear information about shipping fees, delivery times, return and refund policies, and terms and conditions of your website.
Also include your contact information and a contact box where customers can input their queries and where they can be contacted back, in case they have questions that can't be answered on your FAQ page.
Accounting
You don't want to work your butt off on your dropshipping business, only to lose it in back taxes and penalties when the IRS comes after you.
Track every cent that goes in and out of your business carefully, such as your expenses, income, fees, subscriptions, state taxes, and all other cash flows in or out the business.
To earn profit, you want your income to be so much greater than your costs.
Save on your startup costs by signing up for our FREE training. Click here now and start building your business today! >>
Secrets To Dropshipping Success
Here are some dropshipping secrets you can apply to your business to boost your chances for success.
Create irresistible offers.
You'll want to motivate everyone who looks at your dropshipping website. Presenting the right product with the right offer might just be the push that turns a window shopper into a paying customer. Experiment with bundle deals, upsells and cross-sells, and bulk discounts.
Sell what you know, and know what you sell.
Choosing to sell products or product types that you already know gives you a major advantage when researching and choosing products. Plus, it helps you help your customers to use the products you sell, and especially if they have problems with your products.
Request product reviews from your customers.
Product reviews function as social proof and feedback; both useful for your dropshipping business. Social proof that other customers have purchased your products and loved them can help increase sales.
On the other hand, feedback, both positive and negative, helps you improve your business processes, your product selections, and your marketing strategies, which in turn helps you make your business successful.

How To Start Selling Digital Products
These steps are very similar to the steps to start dropshipping, with some differences. The key difference is that since you're creating and selling your own products, you're going to have to be more hands-on with your website than you'll be if you're going to be dropshipping.
Here are the steps to start selling digital products on your blog.
1. Put the framework for your online store together.
As with any ecommerce website, the foundation is the platform where you choose to operate your online store. As I've mentioned, the most popular ones would be WordPress and Shopify (affiliate link).
There are plenty of tools to help you sell digital products right on your blog. You'll need a tool that will help you keep your assets secure and protected from piracy, report on which products are popular, handle discount codes, calculate shipping fees and taxes, allow users to save their information securely, and handle wishlists and carts for future purchases.
Chances are you're already blogging on WordPress, and installing highly rated and recommended tools such as WooCommerce, Easy Digital Downloads, or SendOwl.
If you prefer to use Shopify, you can use tools that are specially designed for this platform, such as Digital Downloads (by Shopify), FetchApp, or SendOwl (it's compatible with both WordPress and Shopify).
We don't recommend tools just to profit from it.
We make sure that everything, and I mean everything we recommend are helpful to you. See more of our recommendations for starting your business when you register for our FREE training. Act now! >>
2. Decide which digital products to create.
There's no shortage of digital products for you to make and sell, but you need to do some research before deciding so you're sure that you can create digital products that will make an impact on your customers and give value to your life.
It makes sense to research what your customers need and what they want. If you've been blogging for a while, you should already have a good idea of what questions you get asked on your blog comments and social media. Review your past blog posts as well and find out which ones earned the most shares and comments to see what topics resonate with them.
Better yet, go straight to the source and ask your readers directly. Examples of questions you can ask them are "What are your goals, and what are the biggest obstacles preventing you from achieving those goals?" or "What topics do you wish you know more of?" You can even ask bluntly if they're going to buy a particular product if you offered it on your website.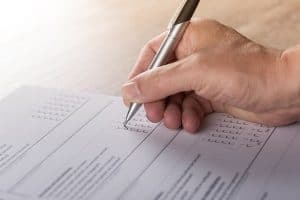 You can also take your research one step further and have a one-on-one session with a few of your long-time readers or subscribers to brainstorm some ideas to solve their challenges.
Another way to get information is to look at other products in your niche and learn as much as you can. Find out what problems they aim to solve and if the products deliver what the vendors promised they would.
At this stage, remember that the best products to offer to your audience are the ones that your audience will find valuable to them and thus will pay money to get them.
3. Create digital products.
The particulars of this stage will differ depending on the exact product/s you decide to produce. Here are examples of different digital products that you can create for your audience.
eBooks. Books aren't extinct, they just went digital. eBooks are a reliable information product that audiences generally want, no matter what niche you're in.
eCourses. When you're teaching more complicated topics, eCourses may be a better fit for your audience than eBooks.
Website elements. If you're a graphic designer who also blogs in that niche, visual elements such as icon sets, button sets, or website themes can be useful for your readers who are building or maintaining their own website.
Templates. If you're blogging in a niche where you're teaching or at least talking about digital marketing, email templates, social media templates, and PowerPoint or Keynote templates can be of interest to your audience.
Songs. If you're an aspiring singer or songwriter who's struggling to make your voice heard, you can sell your album right on your website. This way, you get to keep 100% of the profits, with no need to share with a music publisher.
Photos. Bloggers from all niches are constantly looking for high-quality stock photos that they can use to enrich their content. If you're a professional or amateur photographer, you can take stunning photos and sell them on your blog.
Software. If you can create applications and plugins for specific purposes or to solve certain problems, this can potentially be profitable for you.
When you know which problem to solve, you'd know which products to sell.
Problem: Learning how to set up an online business can be expensive.
Solution: Our FREE course! Enroll now! >>
Creating digital products isn't that simple. Below are the different stages that you need to go through.
Planning
Gather the different resources and tools you'll need to create your digital product. For instance, if you want to create eBooks, you'll need a word processor, grammar checker, stock photos, design tools, and file format converters so you can sell eBooks compatible with different devices.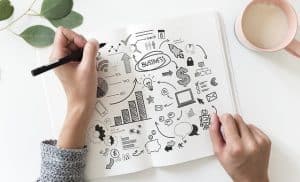 Also, compose your value proposition early on. Simply, it's a statement containing the problem your product is supposed to solve, how your product is the solution to this problem, support statements for your product and how it's supposed to solve the problem, and a value statement.
This value proposition should help you throughout the creation process, as well as when promoting your products. When you feel like your focus is drifting, or if your promotional efforts aren't resonating with your audience, go back to this value proposition and remind yourself and your customers how valuable your products are.
Validating
You'll want to know if your products will actually generate interest in your audience and whether that interest is enough for them to want to buy them.
Write blog posts to introduce the product to your readers and see how they react. Go through the ensuing blog comments and social media conversations and see if your blog posts incited enough curiosity and buzz.
Next, create a minimum viable product. It isn't a half-finished product; it's a completed product that's a fraction of the scale of the product you intend to sell. It's similar to baking a cupcake first and then having people taste it before baking an entire cake.
For instance, if you're trying to sell an album, you can produce a single song first and see how your audience reacts. From this, you'll know if your product idea is worth following through or if you need to go back to the drawing board.
Creating
When you've gauged your audience reactions and determined a positive response, then it's time to start creating the digital product.
The exact steps vary depending on what you're creating and the tools you're going to use, but outlining key stages of product creation will help you work toward certain milestones so that you can measure your progress.
Securing
As you've probably learned by this point, creating digital products is no simple undertaking.
By contrast, stealing them is ridiculously easy.
If there's enough demand for something that's available over the internet, someone somewhere will figure out a way to get it without paying.
The ugly truth is that there isn't a single foolproof way to prevent this from happening, but this doesn't mean you shouldn't take basic steps to secure your digital products so that only paying customers can get them.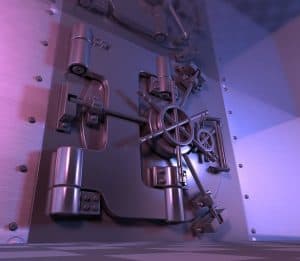 The most basic thing to do is to prevent search engine bots from indexing the files and folders containing your digital products.
While you want search engines to index the product page and sales page for your product, as well as relevant content about the product, you don't want them to find where you're actually storing the file. Otherwise, all an internet user has to do is search for the product name, look for the file in the search results, and they can download it directly from the link.
If you're storing your digital files in the same place where you're hosting your blog, use a file archiving tool like WinZip or 7-Zip to convert them to archive files (files with .zip or .rar extensions) so search bots can't index them.
Another method is to hide the files behind a login page, a username, and password. Instead of a download link, your customer gets a link to a login page with a username and password that they have to use to be able to access the digital files.
It's ridiculously easy to access our FREE course.
Step 1: Register with your email address and password. Step 2: DONE! Click here and start your training today! >>
4. Start selling your digital products on your website.
Uploading your digital products on your website varies depending on which platform and tools you're using, but generally, it involves uploading your digital products to the server and creating a product page to display information on your digital product.
A compelling product page looks professional, contains a comprehensive and accurate product description, outlines key product benefits, displays the product price prominently, and provides a simple way for customers to purchase the product through a clickable button or icon.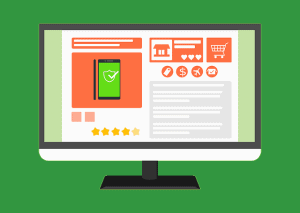 The main components on the product page should be designed not only to convey information but to make the product as appealing as possible to your audience to convince them to buy it. The product name and description, the images, the call to action, all of them need to be effective in persuading readers to take the next step and buy the product. If you have a money-back guarantee, it's wise to provide a link to it on this page as well.
5. Promote your products.
Getting potential buyers to pay attention to your products involves promoting your products.
The first thing you need to create for your marketing efforts is a sales page.
A sales page is a standalone page featuring a single product that is created with a single purpose: to convince people to buy your product.
Sales pages are different from product pages in that your product page needs to be compelling, but it's a page that shoppers actually go to, with the intent of at least checking out the product and learn about it to make a decision. Your sales page, on the other hand, is a page that you show people who don't know about your product to get them interested.
Quite simply, your sales page needs to present an offer that's so compelling that visitors feel like they absolutely have to act on it.
The length of the sales page should be proportional to the cost and commitment (i.e., risk) that it takes to get the product you're offering. For instance, if you're creating a sales page for a $10 eBook, that's going to be a shorter sales page than if you're creating a sales page for a $100 eCourse.
You can link to your sales pages from your blog posts, emails to your mailing list, and social media posts. In addition, if you've produced a number of digital products, and you have a specific digital product that's your flagship product (that is, your best, most important product), you'll want to feature it prominently on your navigation bar so that visitors can see a link to it no matter which page or post they're currently viewing on your blog.
It's only fitting that our most important product is a FREE course teaching people how to launch an online business.
The best weapon against being scammed and perpetuating scams is the right knowledge. Let's help each other stop scams by signing up for our FREE course. Click here to enroll now! >>
Product launch
Every time you add a new product to your catalogue, it's a great strategy to organize a product launch for it so you can attract interest not only from your existing readers, subscribers, and customers but also from new audiences. Plus, product launches are known to generate an influx of income, both from first-time buyers and from repeat customers.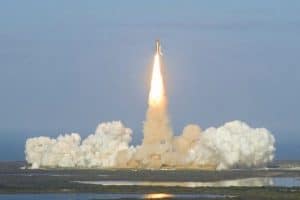 The first stage is prelaunch marketing, where you target potential buyers of your product to get them interested in your product even before it becomes available. Target your existing audience first, then move the buzz outward. These early adopters are more likely to help you spread the word about the product.
After you've done the marketing, it's time for the actual launch day. Make sure that you amp up the promotional content on this day, from emails to social media. You might feel a little awkward about all the self-promotion on this day or week, but Launch Day is THE day to pull out all the stops.
However, aside from all the promotional efforts, you'll have to address customer inquiries, feedback, and comments on this day. Remember to focus on the tasks that need to be prioritized and which messages need to be addressed and replied.
Postlaunch, the priority isn't to sustain the initial buzz that you created during the prelaunch phase. The priority now is to address customers' concerns, fine-tune the product. Marketing needs to continue as well, just not in the same intensity as it was in the prelaunch phase.
Monitoring the results of your marketing will give insight into how to improve your product as well as how to promote your product effectively and provide excellent customer support.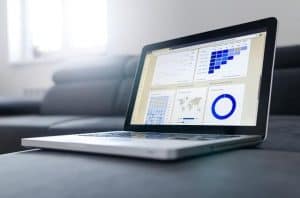 Content marketing
High-quality content is still one of the most effective marketing tools you have, so don't neglect your blog when selling your digital products. Having plenty of content on your website makes it simpler to optimize your website for search engines.
Email marketing
Your email subscribers should be the first people you pitch your products to, as well as when you're launching new products or running a promotion. They're also the audience most likely to be your most loyal customers, so take care of them.
Social media marketing
Social media is a good way to introduce your products to your followers through status updates, and also a good way to introduce your products to other users aside from your followers through paid ads (that is, if you have the budget for it).
Don't forget, though, that social media is still best used to interact with your audience. Using social media primarily for promotional purposes will most likely backfire.
Sign up for our free course and you get access to a 15,000+ strong community!
Interact with other like-minded aspiring entrepreneurs through our EXCLUSIVE Facebook group. Ask your questions and pay it forward by answering questions asked by others in the community. Join us now! >>
6. Manage your store.
Having an income-generating online store doesn't end with building it; you'll still have to keep an eye on the store operations.
Customer service
There will always be some of your customers who will ask questions, give feedback, and make suggestions about your products. You need to get ready to reply to messages in your email inbox, as well as comments on your blog and social media.
You also need to brace yourself for both positive and negative comments. Take everything in stride and use both types of comments to improve your products and your marketing strategies.
SEO
You'll want search engines to continue indexing your website, so continue creating search-optimized blog posts focused on long-tail keywords, and update the product descriptions on your product detail pages to feature relevant keywords.
Fraud prevention
I've mentioned protecting your digital files from piracy.
But there's another type of fraud that you need to protect your store from: chargeback fraud.
Chargeback is the reversal of a funds transfer from a customer's credit card that's initiated by the bank that issued the credit card. Its actual purpose is to protect credit card owners from thieves who make unauthorized purchases, as well as dishonest merchants who take the payment then turn around and don't fulfill orders.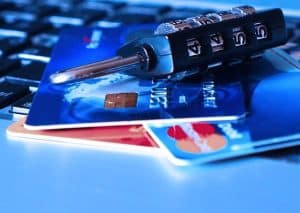 Chargeback fraud occurs when devious users use this system to fool honest online storeowners to get products without paying for them. Either it's a case of identity theft, when stolen credit card details are used to make purchases on your blog, or customers actually ordered products from you but they dispute the charge with their banks because they want to get the item for free or because they honestly don't remember creating the order.
Your first line of defense against chargeback fraud is vigilance. If you notice anything odd about the transactions on your website, like an unusual number of transactions from a single credit card but going to different email addresses.
Also, make sure to have a clearly worded refund policy and procedure and make them easily accessible. Include them in all communications relating to orders. Make it clear that it's easier to ask for a refund than to start a chargeback dispute with their banks.
Lastly, keep records of everything. If it does come to the point where a chargeback is filed, having documents as proof will give you an edge if you ever need to present anything.
Inventory
The good thing about selling digital products is that your customers can download a file almost unlimited times, and you don't need to think about how many of a particular product you have in your storage, unlike physical products.
Keeping your inventory up-to-date thus involves increasing the number of actual products you offer by creating new digital products. Also, it involves updating your existing digital products so that they reflect current trends and significant changes in your niche.
Accounting
It doesn't matter if you're selling $10 eBooks or $100 eCourses; you don't want to lose your profits to back taxes, interest, and penalties to the IRS.
Use a bookkeeping tool to thoroughly track every cent of revenue and expense that goes through your online store.
Yes, we highly recommend paying taxes.
Doing things the right way can be a pain in the ass, but that's the price we pay to run respectable, legitimate businesses. Want more genuine, non-shady advice? Sign up now for our FREE course! >>
Secrets To Successful Selling
Here are some tips to ensure that you're effective in selling your digital products.
Optimize your sales process.
A sales process is a series of steps that you take to convert a disinterested reader into a paying customer. It starts with doing thorough market research, product research, and so on until the purchases are actually made and you've gathered their feedback and nurtured your relationship with them.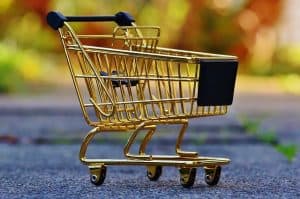 Practice highlighting benefits, not features.
Features are simply the characteristics of a product, whereas benefits are how these features help your customers. If you're still not certain of the difference, start saying "so what?" for every feature of a certain product.
For instance, a fingerprint scanner is a feature of a smartphone, while its benefits are that your smartphone is more secure and you don't need to remember a PIN to unlock your phone.
Follow up with your customers after they've purchased from your store.
Your relationship with your customers shouldn't end with their purchase. Make sure to send them an email (through an email autoresponder) when they've downloaded the file, in which you thank them for their purchase and inviting them to reply to the email or contact you through other means if they have any questions, comments, or the product.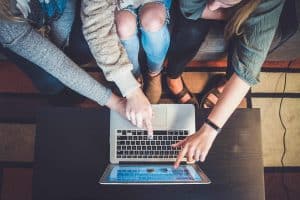 Offering Services
Yes, I've mentioned that trading time for money isn't supposed to be passive income.
But what you can do is put in the work yourself first, become an expert at it, and then start building a company by gradually outsourcing the actual work so that you end up managing your very own company.
The transition here from blogger to entrepreneur is more drastic than the other methods of monetization that I mentioned, mainly because the transition from offering services on your blog to operating an agency aims for you to completely move away from doing hands-on work.
Thus, this is an option only if you're ready to be a full-time business owner.
If you're sure you're ready, here are the steps to offer your services through your own agency.
But before we dive in, how would you like to sign up for our FREE course first?
This is a mammoth blog post, but there's so much more to learn from a veteran entrepreneur, like our instructor is. Click here and enroll now! >>
Steps To Starting Your Own Agency Offering Services
1. Establish yourself as a service provider.
If future clients are going to trust you enough to work with the agency you're going to build, then you'll have to be credible. You can't sell yourself as an expert without being an actual expert.
Being a freelance service provider allows you to promote and your services on your blog, social media, and to your subscribers. This will teach you priceless marketing lessons that you'll need when running your own agency.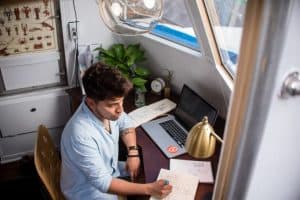 Other advantages of freelancing first include learning how to manage your time, how to negotiate your rates and salaries, and how to reach out to potential clients and build relationships.
When selecting the service you're going to be providing, make sure that the service is a good fit for your existing blog. For instance, if you're running a lifestyle blog, you can logically offer your services as a lifestyle consultant, where you get to give advice to clients on the brands they're using and buying. By contrast, it doesn't make sense to offer your legal services, even if you're a lawyer by profession, if your blog is about fashion.
Here are some potential services that you can start offering through your blog.
Teaching/Tutoring
If you're a confirmed expert in a specific subject, you can teach this subject to students who need or want to learn this subject.
Recently, there's been a demand for English as a Second Language (ESL) teachers who can teach English to students all over the world. You can specialize further and teach English for everyday conversations, business, or passing standardized tests, such as TOEFL or IELTS.
Apart from English, you can also teach academic-related subjects, such as mathematics (e.g., algebra, trigonometry, calculus), science (e.g., biology, chemistry, physics), or history (e.g., world history, country history, religious history).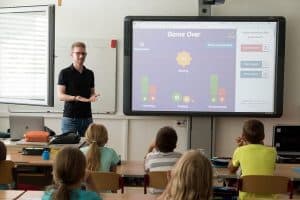 You can also teach career-related subjects, such as business (e.g., operations management, corporate finance, customer analytics), digital marketing (e.g., Google Analytics, website setup, search engine optimization), or web development (e.g., JavaScript programming, Python programming).
Consulting/Coaching
Teaching subjects usually involve creating a lesson plan, which is possible because its primary purpose is to impart a standard set of knowledge.
By contrast, coaching deals more with imparting skills to enable clients to achieve their own individual goals. Since one person or business is distinct from all others, it stands to reason that everyone's goals are different and thus, your coaching lessons should be tailored to suit each and every one of those clients and their goals.
You can offer to coach individuals or become a consultant for small businesses and companies. Examples of specific skills you can coach on include dealing with relationships (e.g., dating help, marriage advice, conflict resolution), mental health (e.g., coping with stress, anxiety, depression), business (e.g., negotiation, management, building a brand, employee relations), and personal (e.g., public speaking, self-care, time management).
Whether you need technical tips on your online business or advice on how to stay motivated, we've got you covered.
Enroll now in our FREE course, and you'll get a teacher and a life coach in one! Click here and read all about your instructor >>
Writing/Editing
The demand for excellent written content has spurred the need for writers who produce this excellent content as well as editors who can polish this writing further.
Being a blogger who continually updates their blog with excellent content gives you an advantage over other writers, with constant practice and the ability to promote your content.
You can also offer more specialized writing styles, such as science, technical, financial, news, ad copy, essay, or creative writing.
Graphic Design
Being good at digital illustration and design can give you an opportunity to offer this service to clients who need infographics, eBook covers, newsletter templates, and other digital graphics.
You can build up to creating essential elements for company branding, such as logos, homepage and social media background images, website icons, online brochures, business cards, PowerPoint/Keynote slide templates, and other company materials.
Website Design
Designing a website requires a different skillset from illustrating and creating images, as its goal is not only to create an appealing aesthetic but to improve the usability of a website. It doesn't only matter whether the graphic elements look nice, it also matters if visitors find these elements useful to their experience on your website.
Virtual Assisting
Virtual assistants are in high demand nowadays, especially for small, growing businesses who have less manpower than larger ones.
Delegating minor tasks, such as updating social media pages, creating newsletters, monitoring Google Analytics, and other sales and marketing tasks free up business owners' time to do more meaningful tasks for their business and make the bigger decisions and prevent burnout by affording them completely guilt-free leisure time.
Also, hiring a virtual assistant can help business owners get more manpower without a too-high expense as well as the commitment needed to hire a regular employee for your business.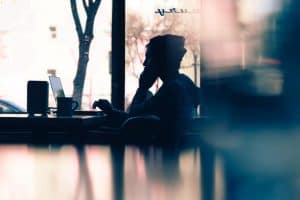 2. Get yourself in the proper mindset.
So you've been working as a freelance service provider for a while. You've probably gotten repeat clients, networked with other bloggers and freelancers, and done plenty of marketing and promotion for your services.
You might feel that you're now ready to take the next step and open your own agency.
But you need to remember that working as a freelancer is very, very different from running your agency.
When you're a freelancer, you get to dictate your own schedule, choose how many clients to take on and which ones, and take vacations whenever you want. On the other hand, running your own agency means you're responsible for other people, and every client you turn down probably means someone doesn't get to feed his/her family. You'll have to make bigger decisions that impact the grand scheme.
There is plenty of reward for this risk, too. The potential income for your agency is multiplied by the number of freelancers working under you and how many clients you're able to get.
Virtually nothing worth having is risk-free. Except our FREE course, that is.
All you need to do is click here to start learning how to open your own business. Act now! >>
3. Determine what tasks you're going to outsource.When you decide that it's time to expand from offering services as a freelancer to offering services as an agency, it's important to first define exactly what tasks you can delegate.
For instance, if you're a freelance writer and want to eventually expand to running a writing agency, you'll probably want to spend less time doing the actual writing and more time improving the website, getting clients and improving client relationships, and managing the freelancers you're going to hire.
But as your agency becomes bigger, even these tasks may become too overwhelming for you to do on a day-to-day basis. You may feel that you only have enough energy and attention for supervising teams that do certain tasks.
Being clear about the tasks that you're going to delegate and what you're going to do yourself. This will help you manage your agency in an organized manner.
4. Profile your ideal worker.
Being clear about the tasks you need to accomplish will help you determine what kind of worker you want. The more detailed your profile is, the more qualified applicants you'll get.
Here are some considerations to make when creating the profile of your ideal worker.
Full-time, part-time, or freelance?
You can hire part-time or even full-time staff so that you get consistent quality work. Plus, building a solid team dynamic is a natural product of having a constant group of people. However, having even part-time staff takes a toll on your finances, as you'll have to pay a salary (even when there's no work for them to do), employer taxes, and employer-sponsored benefits. When you're just starting out, it's a big expense that takes away from everything else.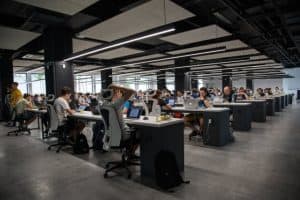 This is why small online agencies usually choose to hire freelancers instead. Freelancers only get paid for work they complete, plus you don't have to think about paying them benefits or any additional taxes. A disadvantage here is that it's difficult to build a solid team when there's no guarantee of consistency in your workers.
Of course, you can always start with hiring freelancers and then transition to hiring regular staff in the long-term. You can even offer full-time positions to your freelancers.
Required skills
These will largely depend on the tasks that you want them to do, so think about this part and research thoroughly about what skills you should look for in your workers. You also need to consider the level of skill you require, as you'll need to balance the amount of compensation you can pay them with the quality that they can provide.
The workers you decide to hire should not only have the required technical skills but the soft skills to be able to cope with the demands of the job. These include such qualities as self-reliance, problem-solving, communication skills, critical and creative thinking, time management, interpersonal skills, and business etiquette.
Rates
As I've mentioned, you need to be able to afford the workers you hire, but you also need them to put in quality work. Do your research carefully to get workers that will give you work output that meets your standards and can work for a reasonable rate.
Clarify as well how often you're going to pay your workers. Hourly payment is best for continuous, long-term work with requirements that can't be set in stone and that can be monitored, such as virtual assisting, teaching, or content creation.
On the other hand, a per-project payment scheme makes sense when the task has definite deliverables and a clear endpoint, such as designing graphic elements or developing or designing a website.
There shouldn't be an endpoint to your business endeavors.
The thing about having your own online business is that the potential for income is unlimited. Learn how to tap this income source by clicking here now! >>
5. Find workers to outsource.
When you have a definite idea of what you're looking for in your workers, the next step is to find the perfect freelancers to perform the tasks that you need to get done. You can post a job opening and either wait for applications to come in or search for your ideal candidates to apply. Here's a list of websites that you can check out to find the right workers for your agency.
6. Start hiring workers.
When you've collected a number of applications, start sifting through them and narrow it down to the top 7 to 10 applicants. Reach out to them and invite them for an interview. Freelancers registered on job marketplaces usually have Skype installed, so bear that in mind when reaching out to schedule interviews.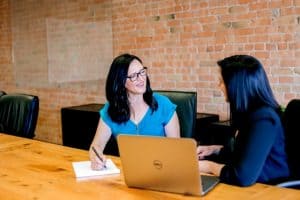 Here are a few tips when interviewing applicants.
Make sure that you get to talk to them through at least a voice call so you can gauge their comprehension and communication skills more accurately. The best case scenario is a video call, but never settle on an instant message conversation.
Create interview questions in advance based on the profile you created of the ideal applicant.
Ask them about their previous work experiences; what they liked, disliked, and why they left.
Clarify what they can expect from you if you do decide to hire them, including their schedule, hours, and details of payment.
No matter how much you like a particular candidate, don't hire them immediately after the interview. Give yourself time to think about your decision and possibly test their skills by giving them sample tasks before making anything final.
Conversely, if you're absolutely sure that you're not going to hire an applicant for whatever reason, inform them immediately so they can move on.
After the interview process, it's advisable to test their abilities and skills to find out if they can actually do the job, how long they take, and how comfortable they are doing the task.
Make sure that the instructions are very clear because if applicants aren't able to perform the task, it's either because they can't do the sample task, your sample task isn't reflective of the actual task that you're doing, or your instructions aren't clear.
It's also recommended to pay them for that task; having applicants work for free, even if the work is merely a sample task, is a sign that you're cheap and not very trustworthy. This drives quality applicants away.
When you've decided on who to hire, inform all the other candidates, thank them for their time, and pay them the agreed rate for the sample task you assigned them.
No one should have to work for free.
Start your own business so all your work can earn you income that allows you the flexibility to live the life you've always wanted. Act now! >>
7. Train and oversee your workers.
Once you've selected which worker to hire, you can now train them to do the tasks that you need them to do. Here are some training and managing tips to help you.
Invest the time to create informative training materials.
High-quality training materials take time to create, but it's going to be worth the time and work to do it right.
The better your workers know their tasks, the better they're going to do it, and the more independent they're going to be.
Set up a shareable but secure document to store critical information.
Chances are your workers would need to access your login information for some of your accounts, such as to your email autoresponders, social media accounts, or to your websites (with restricted privileges, of course).
Establish a project management system.
There are plenty of project management tools available to help you and your team manage tasks and projects, assign them to the workers responsible for them, and monitor the progress.
These project management software also have messaging tools and capabilities so you can communicate what you need to say to your team more efficiently, and organize messages such that all communications related to a specific task are all grouped together, making them easy to find and refer to.
These tools also usually have a means for workers to track their time, but you may have to establish a system for tracking time for yourself.
Also, if you have a long-term task that needs to be accomplished in a certain amount of time, it's probably helpful to require progress reports at the end of every working day, every other day, or periods that make sense for the particular task and the size of the project.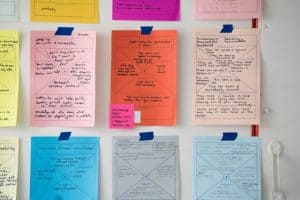 Decide on a communication channel.
It's critical to be able to reach your workers when you need them, and it's critical for your workers to be able to reach you when they have questions or concerns about their tasks.
Instant messaging is the best way for immediate feedback, while email is best for official business that isn't related to the agency.
Create a solid onboarding email.
Take the time to create a welcome email that details all the login information, communication standards, and project management systems, as well as an overview of your business, your procedures, and your expectations from them.
You might even want to create a complete onboarding process for positions that you'll be hiring frequently or those that have numerous or complicated tasks and expectations.
Take care of your workers.
When you've invested time and effort in training your workers, and you've set up systems that make them work in an organized, efficient manner, you'll want to take care of your workers so that they'll take care of your business and smile while doing it.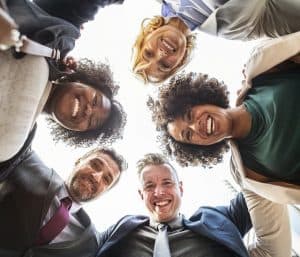 The most difficult part of delegating tasks to your workers is stepping aside and letting them do the tasks you hired them to do. Micromanaging your workers isn't going to inspire them; in fact, it's going to diminish their self-confidence, breed resentment, and will probably result in them leaving your agency.
Allow your employees to work their way, and they'll do their best work. When your employees are at their best, everyone benefits: you, your workers, your agency, and your clients.
In addition, don't allow clients to dictate impossible deadlines that put you in a position that makes you choose between the well-being of your workers and the satisfaction of your clients. Use your best judgment and come to a compromise that will be good for everyone in the long run and not just to satisfy a temporary whim, whether it's your workers' whims or your clients'.
Your clients' needs may change at any time, and they can come and go. But loyal workers who do excellent work are damn hard to find. If you ever find yourself in a really tight spot (and I pray you never do), always choose your workers over your clients.
Work-life balance isn't an end goal; it's a way of living.
Launching your own business just might give you enough flexibility to achieve that perfect mix of career and pleasure. Click here and start the journey to a more fulfilling life. >>
8. Manage your agency.
Just because you've hired workers for your agency doesn't mean it's now self-sustaining. Here are some tips to make sure you don't run your agency into the ground.
Design and implement standard operating processes.
Certain goals can only be accomplished through a series of tasks. Setting up systems and processes ensures consistency in achieving these goals and promotes independence among your workers, which is essential if you're going to grow your agency.
Optimize your website for search engines.
Just because you've grown your blog into an agency doesn't mean you shouldn't continue posting articles. One of the things you can do to help search engines find and index your website is to make sure your content is updated and optimized around long-tail keywords.
Promote your agency.
Promote the services that your agency offers everywhere you can: email marketing, social media marketing, paid ads, outreach, and maybe even affiliate marketing, where you can offer commissions to bloggers for promoting your agency.
Establish your fee structure.
You can bill your clients three different ways: hourly, per-project, and retainer.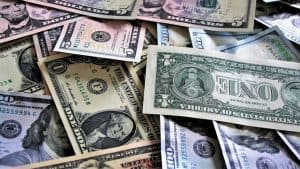 Hourly is best if your agency is offering a service that involves one-on-one time with a client, such as virtual assisting. However, for tasks that don't take a finite amount of time to accomplish, you might want to charge per project instead.
When you work on retainer, clients pay you a flat weekly or monthly rate in exchange for an established set of services. Whether or not your clients decide that they need the services, you're contractually obligated to provide those services to them.
There isn't a single fee structure for everyone. The best thing to do is to research and find out what everyone else in your niche is doing and what fee structure they're applying to their agency.
Get your accounting in order.
It's hard enough to manage taxes when you're freelancing, and it becomes even more complicated when you have workers to pay, as well as increasing costs due to the additional tools you'll need to get to manage projects and workers.
Just because it's difficult, though, doesn't mean that you shouldn't do everything to do your accounting properly, such as use a bookkeeping tool or even hire someone else to make sure the IRS gets their due (and not your entire income).
Get the most advanced, value-packed training that you'll ever find in these parts.
Best part: you don't have to give us a single cent. Check out our FREE course by clicking here now. >>
Secrets To A Successful Agency
Focus on sales, marketing, and networking.
When you started out freelancing and offering your services on your blog, you did most of the work yourself and your sales and marketing efforts were just secondary. However, when you're running an agency with your workers doing the bulk of the work, it's left to you to find and attract clients for your agency.
The problem is that sales and marketing aren't easy, and since you've pretty much outsourced everything else, it's tempting to outsource this as well. But it's better for the agency if you do all the marketing efforts yourself because no one knows the agency and no one else cares more deeply for it as well as you do.
Take care of clients who take care of you.
When you've been taking on clients for a while, you eventually learn which clients are good clients and which ones aren't.
"Good clients" are the ones who are considerate of your time, never renege on contracts (or if they ever do, it's merely rarely and have very, very good reasons), and pay you promptly.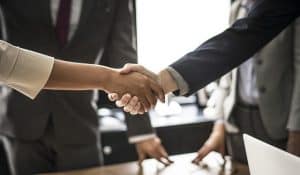 While you need to provide high-quality service to all of your clients, doing something extra for your good clients helps foster a relationship that is profitable for both you and your clients. For instance, consider overdelivering on projects with them, throwing in a freebie, or scheduling additional one-on-one time with them.
Business depends on mutually advantageous relationships, and taking care of these relationships ensures the growth of both your businesses.
Always be professional.The bigger your agency gets, the more business etiquette matters.
Being professional in your dealings with your clients is the least that you should expect of yourself, but remember to be professional to your workers, too.
Never rant about your clients to your workers, and never rant about your workers to your clients. Always be courteous and polite in dealing with everyone, even when you're being treated rudely or dealing with mean or spiteful words.
Respect everyone you deal with, and you'll get far in your business endeavor.
Treating others with respect gets you far in life and in business.
This is why our communities have plenty of people who respect each other and don't spam or scam each other. Meet some of the members of our 15,000+ strong community! Click here! >>
The Passive Income Myth
Is there any other concept more appealing than passive income?
Just reading that phrase conjures up a fantasy that your bank account is earning money while you're sleeping, binge-watching true crime documentaries, traveling the world, and just living your life.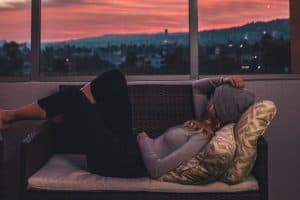 But as you've read in this mega blog post, there's no way you can earn money by just sitting on your ass. It takes a ton of hard work to get to the point where you're earning more for less effort.
Here are the 3 biggest little lies comprising the passive income myth.
Lie 1. Set it and forget it.
Your business isn't a rotisserie or an Instant Pot; you can't expect to not do any additional work after setting up your blog to be monetized.
You still have to work hard to maintain your blog through tasks such as doing keyword research and SEO, creating and updating content, promoting your content through various channels, interacting with your audience, convincing them to subscribe to your mailing list, and doing technical housekeeping tasks for your website and marketing tools.
Essentially, you still have to do work and you still have to spend at least some time doing things you don't really like doing.
But if you can make it through the setup, the learning curve, and the management aspect of it, making money off your blog can be so much better than having a 9 to 5 job.
Lie 2. Passive income is secure.
Given the fickle nature of internet-based businesses, any given passive income source will eventually dry up for one reason or another. Some forms of passive income may last a few months, while others may last for years or even decades.
Diversifying your passive income sources can help you reduce the risk that all of them will fail at the same time. Aside from diversifying, you need to always be updated with the trends in your niche and in internet businesses in general.
Lie 3. Passive income is an escape.
Admit it: don't we all want to get away from our day jobs?
But if you hate your current job and you're just looking at passive income solely as a way to escape it, without considering your abilities, knowledge, and especially your interests, it's merely jumping from the frying pan into the fire.
Moving on from doing a job you hate into building and running a business you hate isn't growth, it's self-sabotage. You'll end up burning yourself out, quitting, and failing.
Passive income should enrich your life. It should allow you to do what you love, what you're good at, and what you know to provide value to your audience and make a living from it.
Just because our course is FREE doesn't mean it's not valuable.
If you want to make money online, then our course is the most detailed, advanced training you're ever going to get. It's so good, it beats paid courses offered by other so-called gurus. Don't believe me? See for yourself. Click here now! >>
Final Thoughts
For most bloggers, passive income is the ultimate goal. Breaking away from the relentless grind of a day job is how many of them started blogging in the first place, and earning passive income is but a natural transition.
Here's a recap of the best ways to earn passive income from your blog:
Creating Sponsored Content
Affiliate Marketing
Dropshipping
Selling Digital Products
Offering Services
Let me end this colossal blog post with a final, important reminder.
Always be providing value.
Some readers don't like it when their favorite blogger starts to monetize their blog.
Not because they're petty or resentful of their desire to earn an income.
More probably, it's because the quality of their content tends to decline as the focus shifts from delivering value to earning income.
When it becomes apparent to readers that their favorite blog is putting out content that's only being driven by the desire to earn money, they abandon that blog and look for another blog that has content that's useful to them.
Don't make the same mistake.
Remember that the value you provide to your readers is what keeps them coming back to your blog and what makes it possible to earn income from your blog in the first place.
So if you stop creating content that they care about, your readers will stop caring about you.
Over To You
Have you started monetizing your blog? Which business model or passive income source are you considering? Are you having fun or considering giving up? Be honest! Share your experiences in the comments!
The post The Best Ways To Earn Passive Income From Your Blog appeared first on Stopping Internet Marketing Scams.